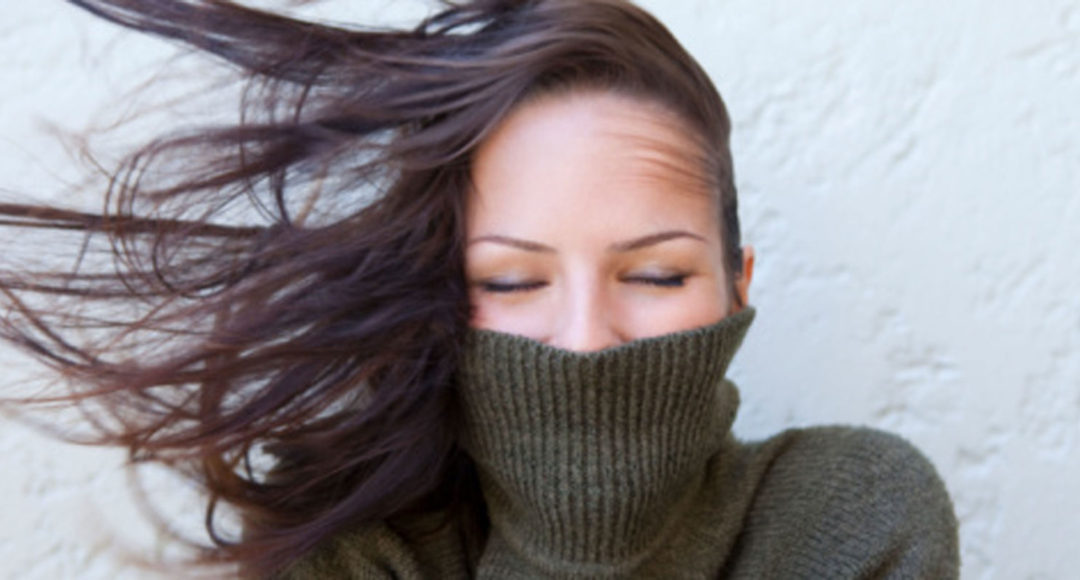 With love in the air, winter is expected to be still around the corner. One of my favorite winter pass time is to cuddle in the quilt with some interesting book, freshly baked cookies, and beat the chill with copious mugs of hot creamy coffee. While, I love everything about winters – food, festivals, bonfires and coffee dates, my hair actually dread this cold weather. Frosty winds take all the moisture and luster off my hair.
I have normal to dry hair that become excessively dry and limp with the onset of winter season. And this time, I also started losing several of my precious strands to the harsh effects of the weather. Looking for ways to keep my hair shining and healthy during the winter season, I found this interesting write up: "6 Must Read Tips for Healthy Winter Hair" on a Home Shopping Network Site written by their beauty expert, Ann Colville Somma.
You can read the whole write up here:
Apart from this, following DIY masks and commercial products helped me fix my hair loss and dry hair problem:
Moisturizing DIY Hair Mask
1/4 Cup Plain Yogurt
1 Table Spoon Argan Oil
1 Table Spoon Honey
Blend all the ingredients in a blender until you have a creamy paste. Apply the mixture on clean wet hair. Leave for 30 minutes. Rinse.
Volume Boost DIY Hair Mask
2 Eggs
1 Table Spoon Flat Beer
1 Table Spoon Sunflower Oil
Whip up eggs, add 1 table spoon flat beer and 1 table spoon sunflower oil to the mixture. Blend again and apply to clean, damp hair. Let it sit for 15 minutes, rinse.
DIY Mask for Shinning Hair
1 Egg
1 Tablespoon Honey
1 Tablespoon Yogurt
1 Tablespoon Argan Oil
1 Tablespoon Apple Cider Vinegar/Few Drops of Lemon
Blend all the ingredients. Apply to clean, damp hair. Wait for 20 minutes. Rinse.
Commercial Hair Care Products for Dry, Damaged Hair in Winters:
Best Products for Dry, Damaged Hair:
Shampoo:
1. L'Oreal Absolut Repair Cellular Cleansing Balm for excessively dry and damaged.
2. Schwarzkopf BC Repair Rescue Shampoo with Amino Cell Rebuild Technology for dry and damaged hair.
3. Dove Nourishing Oil Care Shampoo for Dry Hair.
4. Johnson's Baby Shampoo for sensitive hair prone to hair fall and also excellent for clearing product builp!
Conditioner:
Dove Nourishing Oil Care Conditioner for all hair types.
Mask:
L'Oreal Absolute Repair Mask for Dry Damaged Hair
Serum:
1. Dove Nourishing Oil Care Serum
2. Dove Elixir Hair Oil (You can find the full review for this here:http://road2beauty.com/2013/08/24/the-wonder-oil-dove-elixir-hibiscus-and-argan-oil-hair-oil-review/)
Leave-in Conditioner/Treatment:
Schwarzkopf BC Moisture Kick Moisture Conditioner
Personally, I just relied on L'Oreal Absolut Repair Cellular Cleansing Balm, Johnson's Baby shampoo for product build up, Dove Nourishing Oil Care conditioner and weekly DIY Moisture mask to get the health and shine back in my hair. Would love to know about your experiences and tips on dealing with dry winter hair. Comment to share your views and feelings.