Chalegi Party 'saree' raaat! We surely know how to let our hair down and sway to the tunes. No drama, no excuses! "Party banti hai toh banti hai." Even in social settings, we find ourselves a nice cozy corner to groove to the latest tunes and glow in our best party wear!
However, often we all struggle to get that party look right. There are a lot of parties and lot of themes. Can you do justice to them all?
BharatSthali gives your party dressing style a new dimension! Fashionable, chic and classy, this range of party sarees is designed to give your special occasions the sartorial perfection you have always yearned for! Designed to turn heads and crafted to make'em go weak in the knees, the party sarees are sexy, sultry and sensuous all rolled in one!
With the right accessories, you can get the desired party look. Read about it here.
For all you party animals and saree lovers, Bharatsthali has picked these top 5 party sarees to reduce your 'I-have-got-nothing-to-wear' time drastically. Besides, who doesn't want to look like Deepika in 'Badtameej Dil' or the 'Desi Girl' Priyanka?
These Bharat Sthali sarees make your party look even peppier and happier! Check them out!
Dive straight into the hearts of your loved ones with this beautiful traditional saree. The intense color scheme fits the festive theme. The zari border gives the saree a golden touch, which matches the shine and glow on your face.

Classy and beautiful, this silk saree is the epitome of grace and charm. An exemplary piece of excellent craftsmanship and unique style, this saree is just the right pick to set the mood right!
The purple colour and blurry yet enchanting ikkat saree pattern are all you need to make an exquisite statement and set the hearts racing at a party! Wear it to social and semi-formal occasions to put your best foot forward.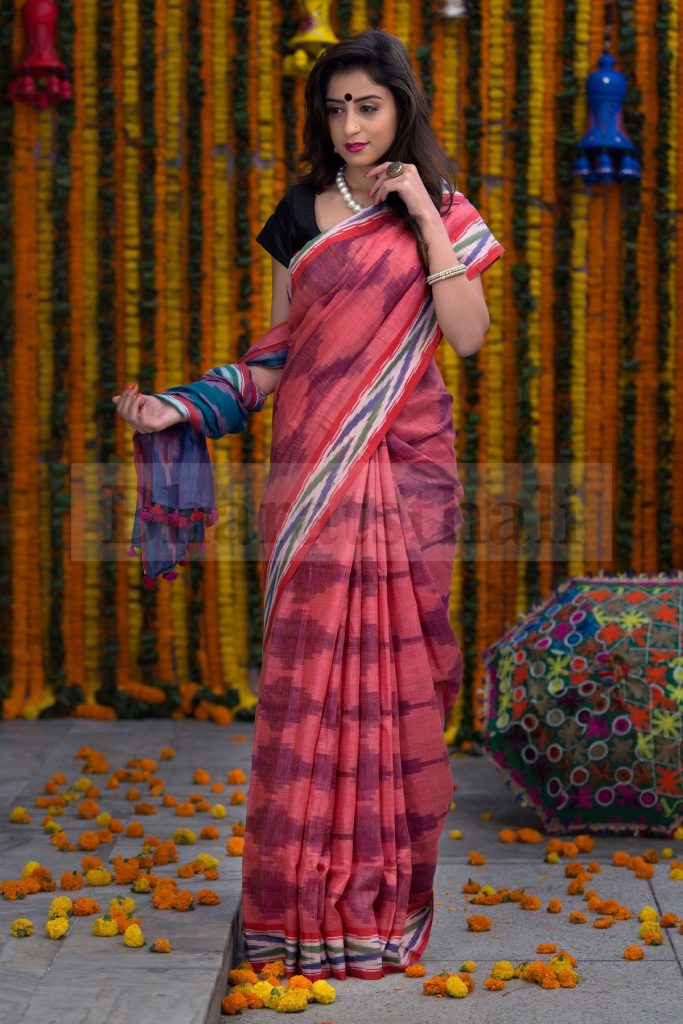 A saree is a versatile outfit. The best part is you can drape it in any way and wear it to any occasion. However, this saree here has some magical powers. Crafted to transform any occasion into a special one, this art silk saree is the delightful way to bring joy and life to a party scene! Beautiful and classy, this saree becomes the envy of others and your pride.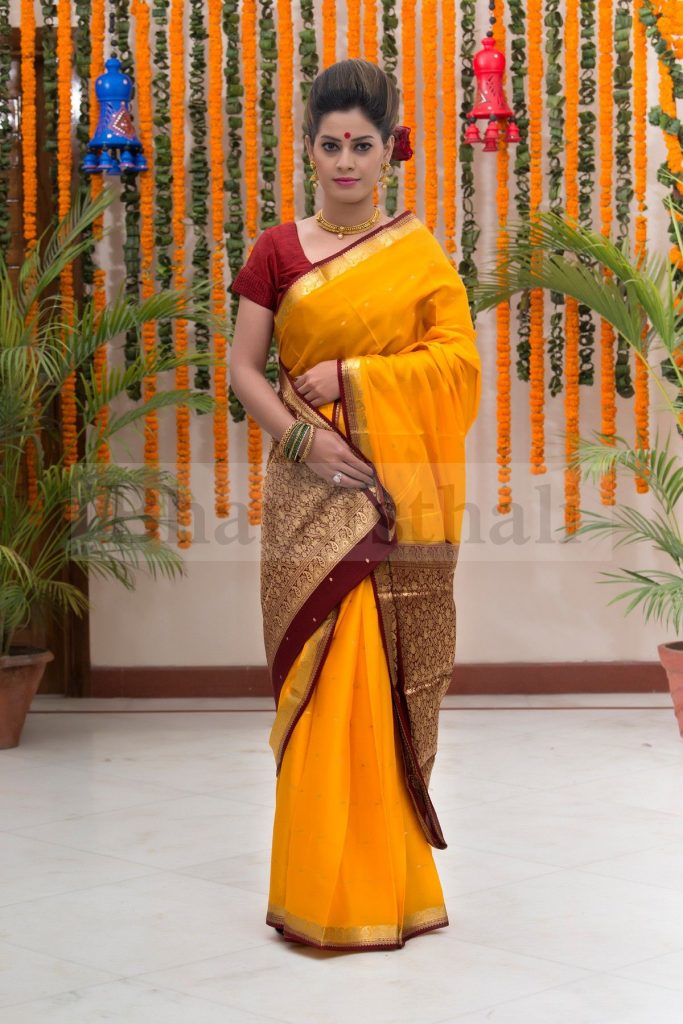 Bored with random sequinned patterns and shimmery chiffons? Well, why not try these contemporary linen sarees that exudes charm and subtle radiance on your way! Here is a beautiful choice for your daytime events and semi-formal occasions. If you don't want to go overboard with the bling and looking to maintain the fine balance, it is the perfect sartorial choice for you.
Hope these picks will help you to crack the party dress code and look your best! Look beautiful and stay beautiful while you make your traditions come alive- one saree at a time.
*Sponsored Content