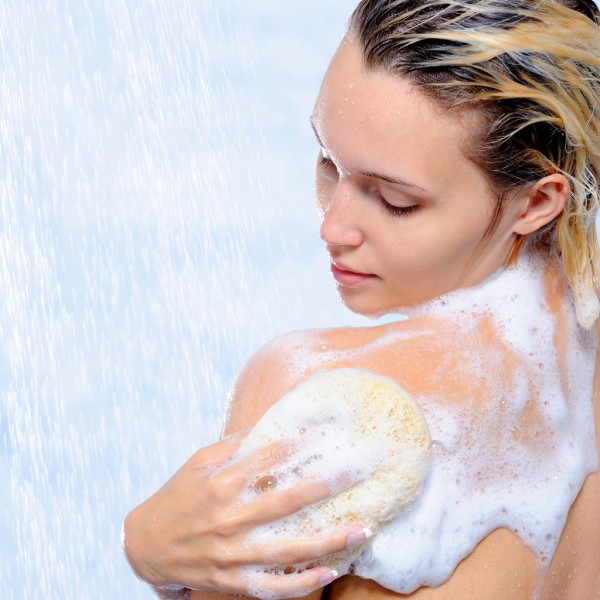 Whether I want to admit or not but I do have a serious addiction to bath products especially body washes and shower gels. And with just too many great ones out there that too at reasonable prices is simply adding fuel to the fire. I just can't have enough of them!
But if I have to pick just one body wash that can outshine all other shower goodies, it has to be my first love and old time favorite – Dove body wash! Back in my school and college days when bath routine only meant soap and water and body lotion too was kind of a deal, it was Dove that introduced me to the mesmerizing world of body washes with all its exotic variants at a departmental store in Mumbai.
Naturally, I fell in love with the signature Dove scent and the super soft skin it left me with. And even today, no matter how rich or luxurious body wash I use, I keep coming back to Dove for a whiff of nostalgia and reminder of those simpler times.




I have already reviewed Dove beauty moisture face wash and Dove beauty bathing bar, so it's time for the Dove body wash to be reviewed.
Price: INR 150
Quantity: 200 ml
My Experience with Dove Gentle Exfoliating Body Wash
Since, my battle with dry skin is still on, I was looking for an abrasive body wash with good moisturizing ability. Without doubt, this gentle exfoliating formula from Dove came as an obvious choice.



The hour glass Dove bottle packaging is fun. It is more in line with the current range of Dove beauty products.
But once I squeezed the body wash into my hand it was all about the classic Dove fragrance and texture. The consistency is somewhere between the nourishing nature of a cream and no mess cleansing ability of a gel. The blue micro beads give a bluish tint to the otherwise white cream. The beads really help exfoliate the skin well without being too harsh.
Even though the body does not exactly nourish your skin as per Dove claims it does leave your skin squeaky clean and super soft. And unsurprisingly, it is far better than most (dare I say all!) of the drug store body washes that you get in the market in the similar price range.
The best part is the refreshing Dove scent that lingers on for a while even after bath.



Every time I dry myself off, I make a trip to the bathroom just to have another whiff of its nostalgic scent!
Pros:
Reasonably priced and easily available
Travel friendly packaging
Pleasing Dove fragrance
Sloughs off dead skin
Effective in removing dirt and grim
Lathers well and does not dry the skin
Leaves skin squeaky clean and soft to touch
Cons:
Does not nourish the skin.
Overall Take:
All in all, Dove gentle exfoliating body wash is a great drugstore body wash that does its job of cleaning and exfoliating the skin really well.



It is very reasonably priced and easily available. The best part is the fresh mild scent that lingers on for a while.
But despite all these pros, it isn't an epic bath product either that will blow your senses away or induce any of those orgasmic experiences in natural luxury. It is simply one of the best drug store body washes that you get in the market for a decent bath experience.