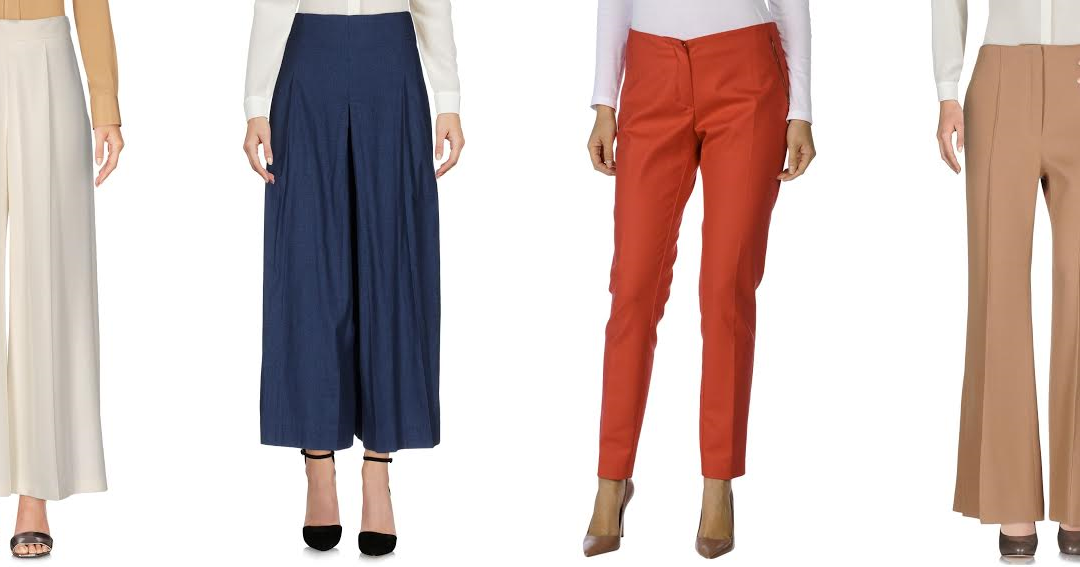 Since recent times, the clothing line for women for office wear was very limited. There were skirts, a pair of boss trousers or pants, a jacket and formal shirts. Women had to suit themselves and mix-and-match these to create new outfits every day from not letting it look mundane. Then, people thought it less relevant to devote a clothing line for women's office wear.
Now that times have changed and women are stepping into every sphere man has ever ruled before, the need for women's office wear clothes began to increase. Women started weaning off of the mundane grey dresses, black pants, and brown skirts. Designers introduced some really beautiful clothes for women to choose from when they step into the business world. Smart formals, business attire, office wear; whatever you call it, the scope for women's clothes for office wear is increasing.
Pants and trousers have become a hot favorite among women. Sure, skirts remain the bestsellers; but smart trousers, specially designed and crafted for women have been making women in the business world go gaga over them. Well, obviously! There is no need to shave your legs daily to wear skirts and dresses! If this is not a moment to rejoice! They are super comfortable, are roomy and let your body relax and breathe. Trousers look more formal and make you look like a serious contender. With different styles and cuts these days, trousers have become the newest chic element to a women's wardrobe.
Trousers and pants to nail the office look
There are a number of pants and trousers in the retail market, mass produced to meet the needs of office going women. However, you can always customize trousers and pants as per your style and have them tailored for you for more comfort and ease.
Some looks that you can try out for the office with trousers are: –
1.       Cropped pants
Cropped pants are the newest into the industry. For one, they make you look tall; they are cut right at above the ankles and give more length to your legs. Perfect for women with apple-shaped or pear-shaped bodies, cropped pants can be worn by all women alike. Pair it with a sweater or a formal top and you're good to go. Cropped pants look the most chic with a nice pair of heels; preferably booties.
2.        Rolled up trousers
These can be your go-to cropped pants! Roll them up an inch from where they end and pair it with a top to complete it with a cardigan. Or, pair it with a classic white shirt and get all the hassle away from you.
3.       Plaid pants
Plaid is back in fashion! Be it on skirts, trousers or jackets. Plaid pants, tailored to suit your body with the right cut can be great office wear attire. To avoid it from looking too jazzy, pair it with a plain shirt or a plain blouse and you can nail the plaid look.
4.       Wide-legged pants
Wide-legged pants and trousers, also called the boot cut trousers are back in season. Ditch the skinny trousers and breathe fresh air to your look with wide-legged pants. Pair them with a jumper or a moderately cropped top to seal the look.
5.       Culottes
Culottes used to be worn by women a lot back in time. It is the perfect combination of casual and formal without much ado. These are much like wide-legged trousers, only they are much shorter in length. These look ultra feminine and absolutely perfect for business wear. A culottes business suit will look absolutely fantastic for meetings.