Good morning Corbett!
Could you be any more beautiful? It's almost unfair how good you look the first thing in the morning!
Here's an early morning view of the forest from my room at Rangers Reserve Resort in Jim Corbett. Located in the middle of the jungle, the star feature of the resort is that it has all been designed and created by not cutting even a single tree, thus maintaining the virginity and ecology of the forest.
Here's another one from my morning walk in the forest resort:
It's a jungle out there: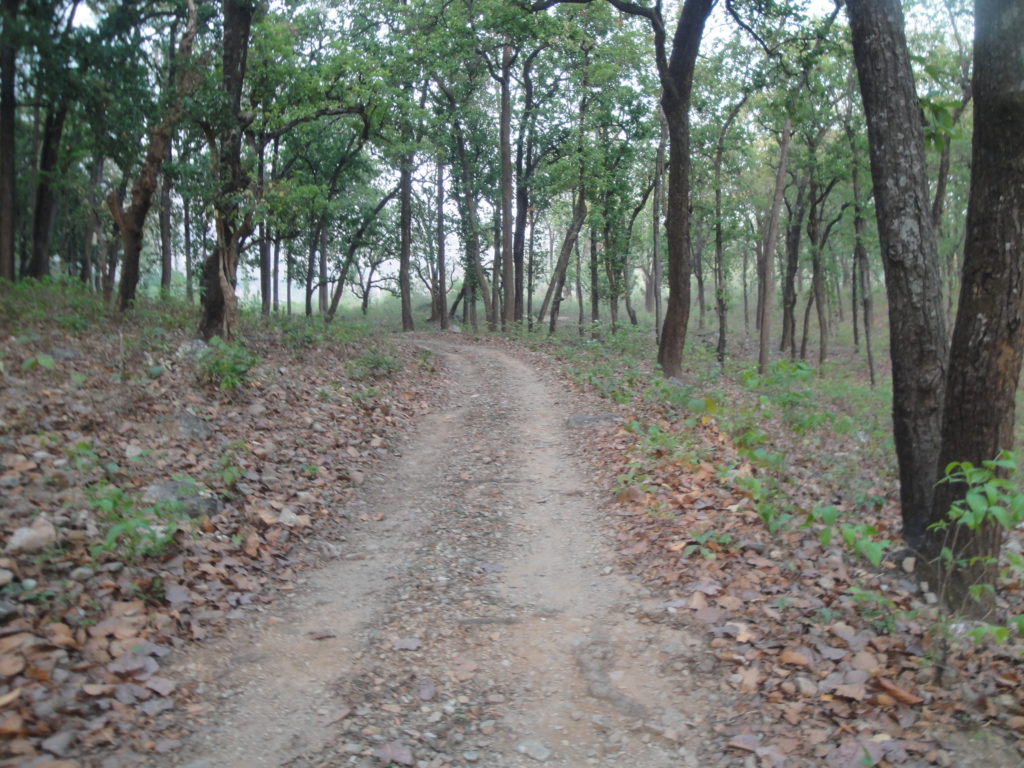 And here's what you call 'luxury in the jungle'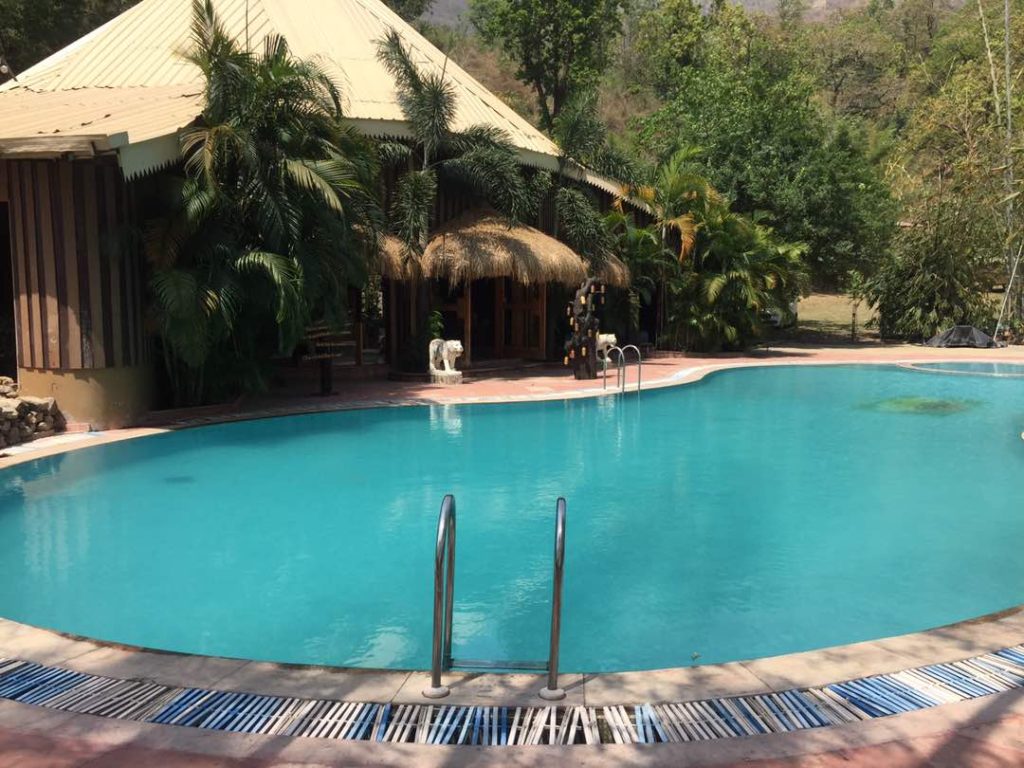 Peep inside my room:
And how can I miss THE spaaaa!
So last week was spent relaxing, exploring, and rejoicing in the lap of nature; completely cut off from the humdrum of the outside world. But just as beautiful as the place was, the weather was equally unbearably hot and sunny there. Day hours were spent mostly inside the pool just to beat the heat and have some fun in the sun!
And thanks to my new sunscreen – 'Sunscros 50 Aqualotion spf 50 sunscreen for sensitive skin', my skin didn't burn at all! If you still don't know about Suncros sunscreen, well it's one of the most popularly recommended sunscreens among the dermatologists in India. The product earlier belonged to Ranbaxy before Sun Pharmacy acquired the brand and re-introduced the formula in a totally new look.
One of the three sunscreens in the Sunscros range released early last year, Sunscros Aqua lotion's light weight and absorbs fast. It suits all skin types and is specifically meant for sensitive skin. Though I wanted to buy the newer version – Suncros Matte Finish Soft sunscreen that is a water resistant formula and is also a chemical free sunscreen but my bad luck, the product was out of stock at the time.
Lesson learnt – "Never postpone your travel essentials shopping to the last minute".
Anyways, coming back to Sunscros Aqualotion sunscreen, it's a broad spectrum sunblock that prevents from both UVB and UVA radiation. The sunscreen has a sun protection factor of 50 and has a Boots star rating of 4. For better understanding of measurements of protection and sunscreen labeling, please refer to this sunscreen page on Wikipedia.
So while, Sunscros 50 aualotion sunscreen is a mix of both physical and chemical sunscreens, I like the fact it doesn't smell like a chemical sunscreen. Also, I love the way it feels on the skin – totally non-greasy and non-oily. Despite the hot and humid weather of the forest, it didn't break-out my skin or made it look even a tad-bit oily.
And because it's light-weight and gets absorbed so quickly, it takes me about half as much time to apply as my go-to Lotus Herbals Daily Multi Function Sunblock with spf 70, which I've been using ever since the launch of the product!
It's definitely moisturizing and doesn't leave any white-cast, which is another feather in its cap. My only complaint from this sunscreen however, is that it isn't a water-resistant formula. Since I spent most of the peak sun time inside the pool, the formula got washed off leaving me with a light tan and minor pigmentation on face and nose.
So while it did prevent my skin from getting burned, it couldn't do much in the tanning department (blame it on its non-water-resistant formula). Despite wearing sunscreen, my face and neck have got a shade darker but it's nothing compared to my legs and arms, which I preferred to keep bare for Vitamin D absorption. Yes, wearing sunscreen can inhibit in Vitamin D absorption, which is essential for stronger immune system and so many other vital functions in the body.
Here you can clearly see the tanning on my arms where I didn't wear any sunscreen: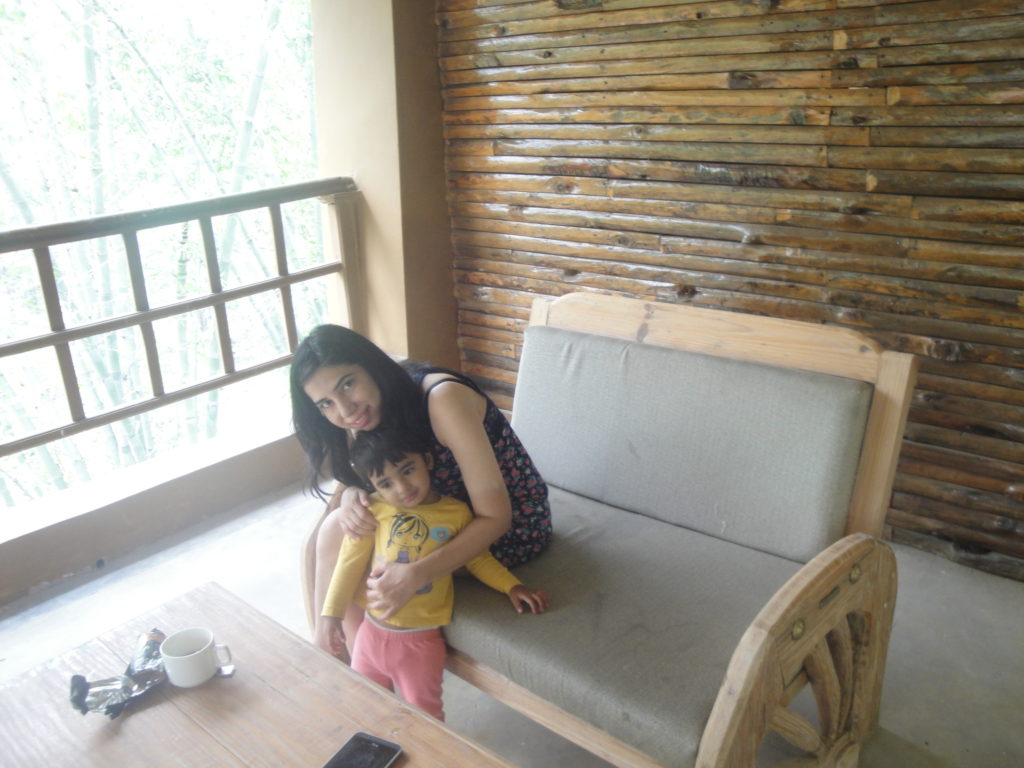 Price: INR 395 for 60 ml
Ingredients:[kkstarratings]
Pros:
Broad spectrum sunscreen, blocks both UVB and UVA rays
Has spf 50 and boots star rating of 4
Gets absorbed quickly
Does not cause any break-outs
Does not leave any white cast
Leaves smooth clean finish so you can even wear your makeup on top of it
Isn't greasy or smelly like other chemical sunscreens
Suits all skin types including oily and sensitive skin
Moisturizing formula so you don't need to use a separate moisturizer
Effective in preventing sunburns even in peak sun hours in hot climate
Cons:
Contains chemicals
Isn't water-resistant
R2B Rating: 4/5
Final Verdict:
On the whole, Sunscros 50 aqua lotion spf 50 sunscreen is a fair-enough sunscreen for Indian skin and Indian summers. The sunscreen offers protection from both UVB and UVA rays. However, if you are to spend long hours in the sun near or inside the water, whether at the beach or in a pool, this sunscreen isn't the ideal choice.
Otherwise, the sunscreen offers decent protection for long hours preventing you from both burns and tans. And the best part is it falls within the budget, suits all skin types, and does its job without leaving oiliness or white cast behind.