"Fashion fade, Style is eternal", says Yves Saint Laurent, owner of the famous fashion house in Paris. Your style is what remains with you till the end of a day whereas fashion keeps changing with time. You need to maintain your style in such a way that you always stand as an icon in the crowd. Following the trending fashion is what everyone does but you should be the one who sets the fashion trends. You should know what to wear and what not to wear in places like office, party, college or casual hangouts with friends.
If you spend most of your time at your workplace, you should know the fashion etiquette to be followed there. Your fashion sense should not be too bold and obscene to damage your impression before building it in front of your colleagues. Jabong has a decent collection for you to flaunt your unique style and be the icon at your workplace. Additionally, the Jabong Coupons will help you purchase them at a very low price with added discount benefits.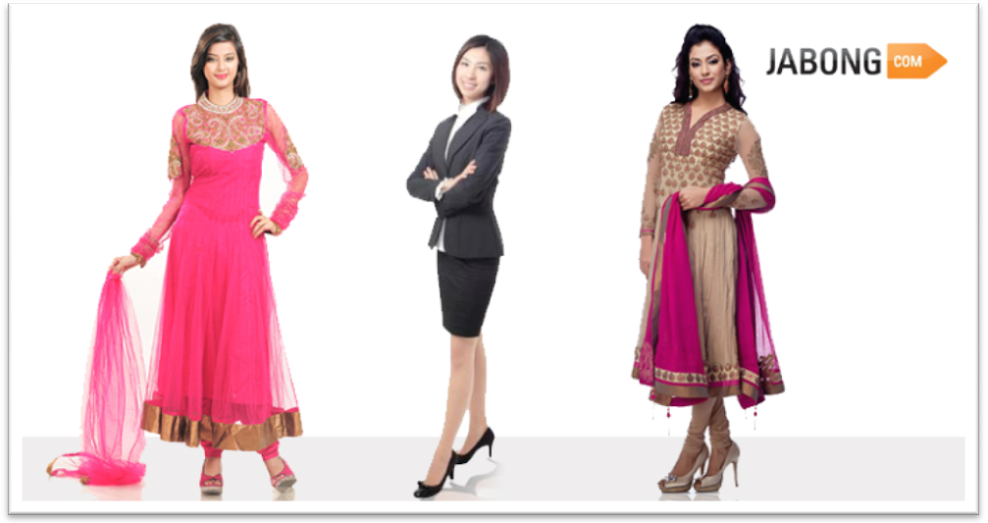 "A woman with good shoes is never ugly", says the fashion stylist COCO Chanel. Even in the daily soaps or the movies you must have noticed the camera panning from the shoe towards the face of any actor/actress. Shoes are the first impression that anyone gets about you. If you carry a perfect pair of shoes, you will always be confident about your personality and walk with the same confidence.
In a workplace, it is your confidence that matters the most. You need to showcase your talent with confidence to prove yourself amidst everyone. The most comfortable footwear is the flip flops, but you cannot wear them to the office. Instead, you can try on the belly shoes to look formal and feel comfortable at the same time. You can also try wedges, stilettos or the flat sandals to your office matching your get up.
Jabong has a varied collection of shoes for women at reasonable price range and additional discount offers now and then. Like Marilyn Monroe, a famous American Actress had once said, "Give a girl the right shoes and she can conquer the world."
"Elegance is not standing out, but being remembered," says Giorgio Armani, a famous fashion designer from Italy. Girls are expected to wear decent clothes in India. There will be hooting all around if you find any girl roaming the streets in modern and western attire. Well, that's something sort of a narrow mentality which remains unchanged despite numerous efforts.
However, we are not discussing here the human nature, but dressing sense for women at workplace. A party wear dress, minis or the long skirts, ripped jeans or the crop tops, should be left out in the wardrobe itself for your weekend plans. You can instead try some elegant kurtis paired with leggings or jeggings for your office. You can purchase them from Jabong at massive discounts going now and then saving much of your expenses.
You need not always wear a traditional look to your work. You can also try the formal western wears that would not only boost your confidence but also look decent and dignified. You cannot wear a ripped jean obviously, but you can always put on good denim paired with a formal tunic to give a boost to your personality. You can also try a good looking top or a plain shirt with the jeans to give you a perfect office girl look.
Not only men but even women can wear the formals to the office. In fact, most of the offices ask their females employees to get dressed in formals only. You can also pair a plain formal shirt with chinos or trousers. They will give you a classy look with not much exposure and will make you feel like the style icon because, "Sometimes, people are beautiful, not in looks. Just in the way they are."
You are all dressed up, but you need to carry the important things like your phone, sunglasses, wallet, makeup essentials, accessories and some important documents too along with you to the office. I am pretty sure you need a perfect handbag to carry all your essentials in it. You can buy the perfect bags to complete your office look and also save money using the Jabong Offers to get additional discounts.
You can add the standard colors in your handbags collection including beige, black, white, brown and blue. You can purchase a backpack in case you need to carry a laptop to your work. You can buy a sling bag with a bit of ethnic touch for those ethnic wear days or a funky tote bag to carry your style and the daily essentials with you all the time.
Jabong has all the daily needs for your wardrobe collection for office wear. You can grab them all and be the perfect employee of the office and apple of everyone's' eyes.