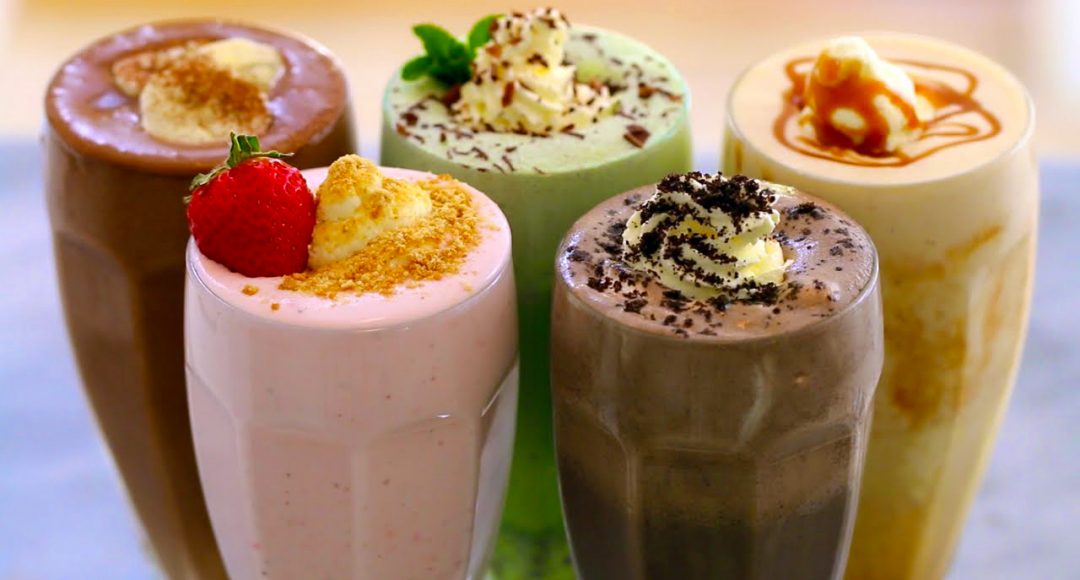 Keto shakes are very convenient for post-workout fuel and busy mornings. A keto diet involves restricting your carbs to below 50 grams every day and pumping in lots of fats. Keto-friendly shakes can offer you the textures and flavours such as keto strawberry shakes, chocolate shakes, and more without getting you out of ketosis.
Low carb keto shakes can be customized by mixing basic ingredients to your own liking. You don't need a recipe as long as you have the ingredients and the portions required to remain in ketosis. Keto shakes can be used for breakfast or meals.
Keto Protein Shakes
If you are new to keto, you will find low-carb shakes very frustrating. You find yourself struggling with the foods you cannot eat and feel deprived. This may lead to cravings and even cheating. You don't want to take that route. To avoid this, you should have a plan and be prepared.
You can shake off your cravings by taking low carb protein shakes which are filling and healthy. They are also easy to make.
Here are some of the low carb protein shake recipes you can prepare at home:
Raspberry Keto Protein Shake
Raspberry keto shake is very healthy and nutritional. You can have it for breakfast.
A raspberry keto shake includes almond milk, low-carb protein powder, heavy cream, and raspberries. You can also use other types of berries.
Put the ingredients in a blender and blend them to your preferred consistency.
Keto Mint Chip Protein Shake
The ingredients include avocado, dairy-free milk unsweetened, peppermint extract, whey protein, heavy cream, and dark chocolate.
The keto mint chip protein shake is a luscious and refreshing beverage for breakfast.
Keto Shamrock Shake
This shake is made using avocado, full-fat coconut milk, vanilla, and mint extract.
It is a low-carb diet breakfast shake with 3 grams of net carbs per serving.
Keto Chocolate Peanut Butter Shake
This is the delicious shake for chocolate lovers. This shake includes chocolate, peanut butter, chocolate protein powder, and unsweetened almond milk. You can make the creamy and smooth breakfast shake to power you up for the rest of the day.
Chocolate Hazelnut Shake
This Nutella flavoured shake can be made using plain double fermented milk kefir, almond milk, whey protein powder, unsweetened cocoa powder, and hazelnut extract. It is good for morning refreshment shake.
Creamy Cocoa Coconut Low Carb Shake
This provides you with a few extra carbs to help in your morning workout. The ingredients include fat coconut cream, MCT oil, cocoa powder, unsweetened almond milk, and creamy almond butter.
Keto Blackberry Chocolate Shake
The blackberry chocolate shake consists of blackberries, unsweetened coconut milk, MCT oil, cocoa powder, and xanthan gum.
These few ingredients can be tossed in the blender and give you a delicious shake in a few minutes.
Frozen Keto Berry Shake
This is a good breakfast shake. The frozen keto berry shake has coconut milk, mixed berries, almond milk, and MCT oils. It is ideal for drinking on a hot day.
Banana Cream Protein Shake
This shake allows you to use banana without risking going out of ketosis. Use pure protein vanilla cream powder, sugar-free banana cream and unsweetened vanilla almond milk for luscious your banana cream protein shake.
Avocado Breakfast Shake
The avocado breakfast shake is a mouth-watering shake that is low in carbs. It is prepared using nut milk, cacao, avocado, vanilla extract, and spinach. It provides a quick breakfast that will see you filled all day.
These are just a few of the many recipes for making flavoured shakes that you can enjoy with your family.
How to Make Keto Shakes
Making keto shakes is very easy. First of all, you have to select the liquid base, your source of fat and protein and flavours. The most common liquids used for making the shakes include almond milk, coconut milk, hemp milk, heavy whipping cream, half and a half and much more.
After gathering your ingredients, put them in a blender and blend them to a smooth consistency. Homemade shakes are full of nutrients.
Conclusion
Enjoy the above collection of keto shake recipes as you get adjusted to your keto diet. Just remember that the best low carb shakes are those that you like. Start with the recipes above until you get your own favourite. Do not limit the shakes to breakfast alone. You can also prepare meal replacements by watching your carb counts.