Can you guess what stimulates a beauty blogger the most? Yes, you guessed it right, beauty products haul! Nothing hits our E-spot (E is for Excitement!) more than a galore of luxury beauty products. And since I was feeling a little down and cranky this past one week, I decided to do some luxury shopping to cheer myself up.
And as I logged on to the internet looking for online shopping sites, I found this exciting mail offer in my inbox from Luxola.com, South East Asia's largest Beauty e-tailer to shop and review their products! Ahhh…the feeling was pure bliss! I immediately pounced upon the offer.
Since, you girls also might be lemming for high-end beauty products that you can't find in India, I thought it would be a good idea to share my online shopping experience at Luxola.com with you all. So girls, here comes one of my most dear and pleasurable beauty products haul and online shopping experience at Luxola.com.
About Luxola.com
Luxola.com is South East Asia's largest Beauty e-tailer based out of Singapore. The website retails over 4,000 products and 220 brands in eleven countries offering a wide selection of curated products from highly sought after International beauty brands like Sleek Makeup, Sigma Beauty, Philosophy, SkinCeuticals, Vichy, Dercos by Vichy etc.
The online beauty shopping portal carries over 4000 beauty products from luxury beauty brands ensuring 100% authenticity and prompt doorstep delivery.
For vouchers, discounts, and more information, read their FAQ page.
My Online Shopping Experience and Website Review of Luxola.com
Well, honestly, logging into Luxola.com was like opening up a full Pandora box of all major and amazing makeup, skincare, bath & body, tools, and even men's cosmetic brands. All the products are well categorized into very specific categories avoiding any confusion or mess. So other than brand and pricing it is very to classify and pick the specific product you are looking for.
I found the layout to be quite attractive and easy to navigate. Since, I had been lusting for a multi-colored eye shadow palette over a long time; I went straight to their Make-up section, narrowing down my search to the eye shadow palette I was looking for. And there I found my much needed healing in i-Divine Snapshots eye shadow palette from Sleek Makeup.
Now inviting a beauty blogger to visit a beauty portal and asking her to pick a product is like offering a bag of potato chips to someone and asking him/her to limit to one! Hard. And that's where it usually begins for me! So check, what all I got from Luxola.com.
My Beauty Products Haul from Luxola.com
My first Eye Shadow Palette from Sleek makeup.
I had been craving to try this brand like forever! The shades are so quirky and crisp!
Olay CC Cream – White Radiance CC Cream Moisturizer with Sunscreen SPF 15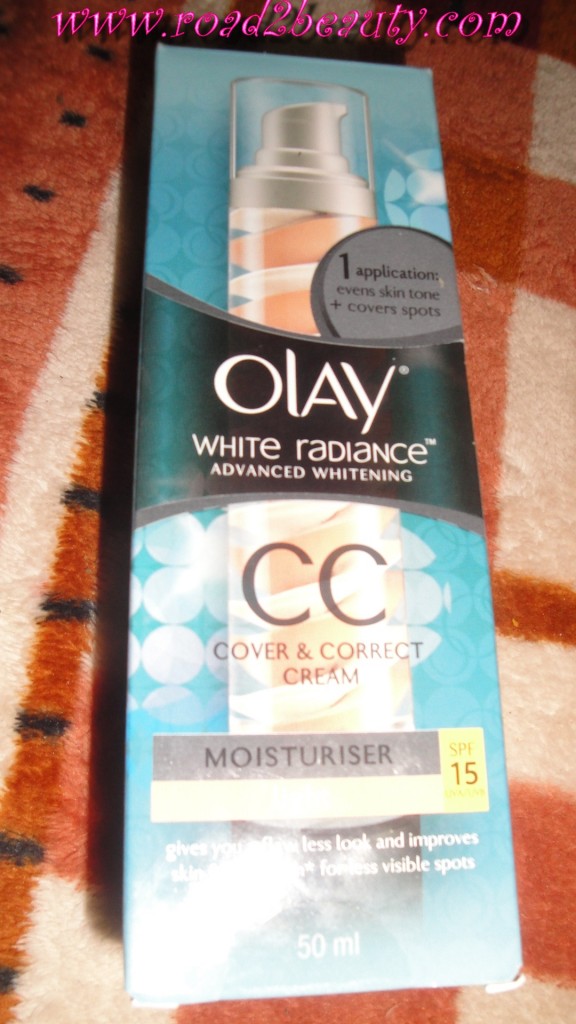 I always prefer multi-purpose products over multiple separate products. Lighter than a BB cream this CC cream from Olay can be used on a daily basis. The best thing about this Olay White radiance CC cream is that it is powered by the revolutionary combination of Olay's breakthrough Cellular Bioenergetics Science and Max Factor's renowned expertise in make-up.
So I picked up this CC cream to help brighten and enliven my everyday look.
Olay Regenerist Micro-Sculpting Eye Cream & Lash Serum Duo 10ml
I only got this because I was getting both the eye cream and lash serum in one discounted pack. I love bargains!
Tangle Teezer Compact Styler Gold Rush
When it comes to splurging, it is always better to spend more and buy less on a quality product rather than buy more and spend less on low quality items. No matter how many more cheap products you buy in the same amount, finally in the long run you always end up spending more!!
So although, costly, this hair styling wonder brush is worth every penny you spend on it. Full review on Tangle Teezer compact styler brush coming soon on R2B, so stay tuned.
Since, the products were to be shipped from Singapore, I expected my parcel to take no less than a fortnight to reach me.
But to my total surprise I received all my beauty products in just seven days of ordering! Isn't this amazingly quick?
Moreover, all the products reached me nicely and securely packed in perfect condition!
My Overall Take of Shopping from Luxola.com
Overall, I am very happy and content with my beauty products haul from Luxola.com. All products are latest and of excellent quality. Loved the entire shopping experience at Luxola.com with their impressive collection, pleasing layout, exciting offers, safe packaging and quick shipping.
I would certainly buy again from this site and recommend it to all who love luxury beauty products but do not have access to many brands in their city.
P.S.: Do come back for full product reviews of above haul products.