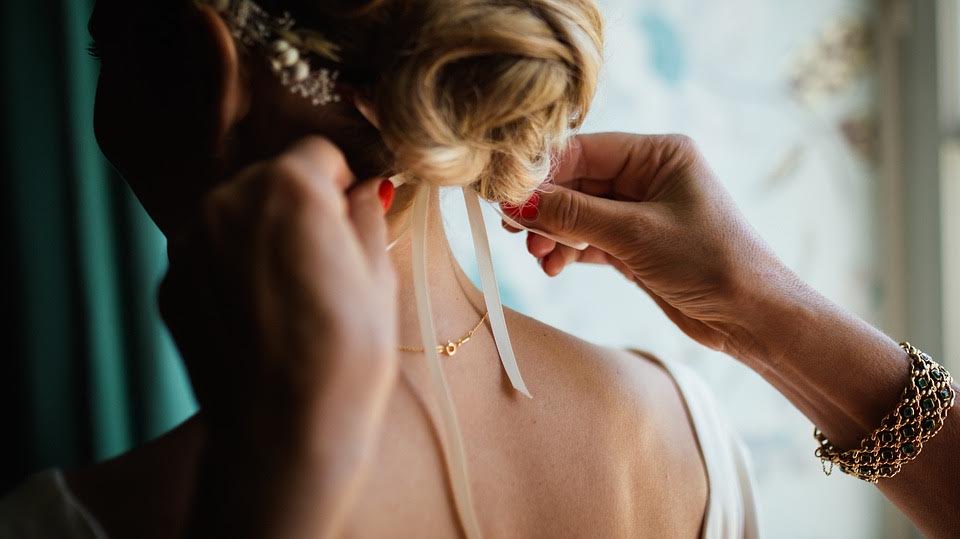 If there is one moment in every woman's life when she wants to dazzle with her beauty, it is, without a doubt, her wedding day. So, maybe you have crossed all of the big things off your list: booked a venue, picked out the food, ordered a cake, even found that exquisite gown. But still, there is the question of hair and make-up. There are so many trends, from the classic to the fashion forward – but which one is right for you? Here are what designers are touting as the biggest bridal trends for 2017.
50 Shades of Braids
Braids have been everywhere for the past few years. As it seems, the biggest of trends is not going anywhere for the foreseeable future. Vera Wang is proposing a pony tail made up of thin braids, while Katharine Polk for Houghton is all about the boxer braids. Celebrities such as Blake Lively have popularized a loose, romantic fishtail braid. If you prefer a more formal look, elaborate braided chignons are a beautiful twist on a timeless classic. For a striking look that will draw all eyes to your gorgeous face, opt for a high rope braid.
Rosy Complexion
As more and more celebrities such as Alicia Keys decide to forgo make-up altogether, it seems that the bare-faced look is becoming a new norm. Bridal runways of several big designers featured fresh-faced, natural looking models. Of course, it takes some effort to look so effortless. Plenty of products on the market are designed specifically to help you achieve that dewy glow. Complement your perfect complexion with pink stained cheeks and lips, for an on trend, yet timeless style.
Strong Eyebrows
This ubiquitous trend has finally overtaken the bridal runways as well. Gone are the days of wispy, over-plucked brows. Popularized by Cara Delevingne, strong, dark brows have dominated the faces of models and actresses for the past few years, and bridal designers – such as Carolina Herrera – have taken stock and incorporated this trend in their 2017 collections.
Let Your Hair Down
Natural looking, gently tousled locks never go out of fashion. Work this trend into the vibe of your wedding. For a romantic style, choose soft, loose waves. If your wedding has more of a bohemian feel, beach waves are a great option.  It might be a good idea to ask your wedding photography expert from Sydney for advice on what works best on camera, in terms of make-up and hairstyle.
Adorn Yourself
For every woman who has always dreamed of looking like a princess, their wedding day is the perfect, and often only occasion to wear a tiara, coronet or crown. This year, designers such as Naeem Khan have taken the ornament trend a step further. For the sartorially brave brides, the most exciting trend of this season is a headpiece. From a discreet to an elaborate one – anything goes. Khan's models walked down the catwalk with gorgeous statement necklaces taking on the role.
Whichever trend you choose, make sure you try it out beforehand to see if it works on you. Experimenting on the big day is not a great idea. It's always good to snap a picture of yours look when you try it. Some styles photograph better than others, and pictures of your wedding day should be something you are able to look at without cringing, for years and years to come.
Think also of the overall tone of your wedding and your venue. Sleek modern venues work best with equally trendy looks. Traditional ballrooms favor classic styling. In the end, you should choose something that makes you feel special, but is also comfortable enough not to interfere with your enjoyment of your special day.
So go ahead take your pick from these 5 biggest bridal hair and make-up trends for 2017 and be the most eye-catching bride on your most important day!