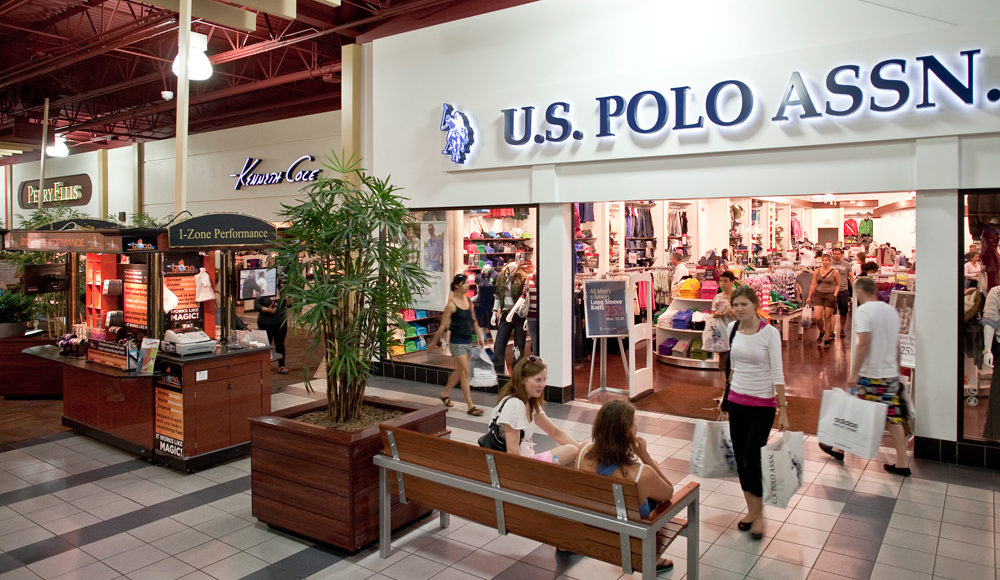 In the shopping world, there are many options. You can go and buy an item at a retail store and hope for a sale, buy online and hope for a sale plus a discount coupon and maybe a perk like free shipping or you can go to an outlet store.
But if you're like me, who actively seeks out designer outlets because it hurts you to ever pay more than a minimum of 20% off when it comes to designer fashion brand products, the write-up is for you! Because after all, why pay more or wait for sales, when you can find the finest designer products for less at brand outlets.
At some brand outlet stores the prices can be reduced as much as 65%, while some items may have even more substantial markdowns at the end of the season. However, as truth is stranger than fiction, not all fashion brand outlet stores are created the same and some brands are just not all that interested in keeping factory outlet shoppers happy.
Some brands know that the meat and potatoes of their profits come from the outlets, so they work harder. So to make the best of your shopping experience, you must be aware, which designer fashion brands have the best outlet stores in terms of selection, quality and pricing.
Brand Outlets and the Industry Secrets
Some brands are very open about what is and is not available at their outlets. Others are pretty secretive and will not tell the full story about the brands, styles or lines they carry in the outlet stores. For many, especially the higher end stores, there is very little that is moved from retail to outlet. This is usually not a widely known fact.
Here are some designer fashion brands with best outlet stores for shopping:
Gap Brands including Banana Republic among others has never hid their outlet strategies from their shoppers. The outlets here carry 100% items that are specifically made for outlet sales and nothing from the regular stores.
While most of the items at a Coach outlet store are similar or same as those in the retail stores, there are some items that are meant for sale only at the Coach Factory Outlets (which are different). These are still high quality items but will be marked with the word "factory". All items sold in the outlets as well as in the factory outlet stores will have a small mark that distinguishes them from items sold at the retail store. 53% of Coach's outlet sales are women's handbags. Women's small accessories are the second biggest sellers with men's accessories making up the remaining third.
Neiman Marcus has two different outlet stores under its name. The first is called Last Call Clearance Outlet and sells the overstock from the retail stores. The second is Last Call Studio and features items that are branded and sold for the outlets only.
Nordstrom's outlet store, called Nordstrom Rack features about 20% of items from the retail stores typically overstock, clearance, irregular or returned items. This small number also includes clearance items from the website that may not sell by the end of the current buying season. For the majority of the wares in this particular outlet, items are purchased and then held typically for a season or even two and then moved to various outlet locations to be sold at what are deemed "bargain" prices.
Saks Fifth Avenue also uses a similar tactic selling only 10% of retail store goods at the Saks Off 5th Outlet stores. A slightly larger percentage comes from private labels at lower prices and the rest is all created for the outlets directly.
Trying to hide the fact that outlet goods may not be the same thing seen in the regular, retail stores is not only dishonest, it can hurt the brand in the long run. In 2014, a number of complaints were made to the Federal Trade Commission in direct relation to outlet stores and how they are marketed to consumers. Many of those complaints cited improper or purposely misleading tags and labels that led shoppers to believe they were getting bargain prices on goods they would have found at higher prices in retail stores when this was never the case.
Outlet stores are huge business, bringing in billions of dollars every year from sales and increased tourism to the area. Many stores and malls are destinations to the hardcore shopper with whole trips planned around the outlet shopping experience. To those shoppers, honesty and openness is the only key to profits and popularity.
Buyer, Beware!
It is important to be aware of which brands utilize outlets in an honest way and which ones are luring people in with the promise of buying a high end name at a bargain basement price. It is also a good idea to be wary of deals that are beyond what you would typically expect to find anywhere. No matter where you shop always inspect items for signs of damage and quality workmanship. Don't be afraid to test fabrics for stretch and recovery or for signs of pilling.
Here are some other helpful shopping tips for designer fashion products:
Try things on especially if you are unsure of the brand. Remember, sizes can vary dramatically from line to line and from store to store.
Know the return policy including how long you have to return an item and whether you will be returning for store credit or cash.
Don't be afraid to ask questions, even in a busy outlet store.
Comparison shop– Know the price points for similar items and then decide whether you are getting a good deal or not.
Know when the best bargains tend to happen for each type of item. Most outlets have email lists that you can join allowing you to have advance info on sales including dates, items that are likely to be on sale and prices to watch for. Coupons and coupon codes may also be a perk of these lists.