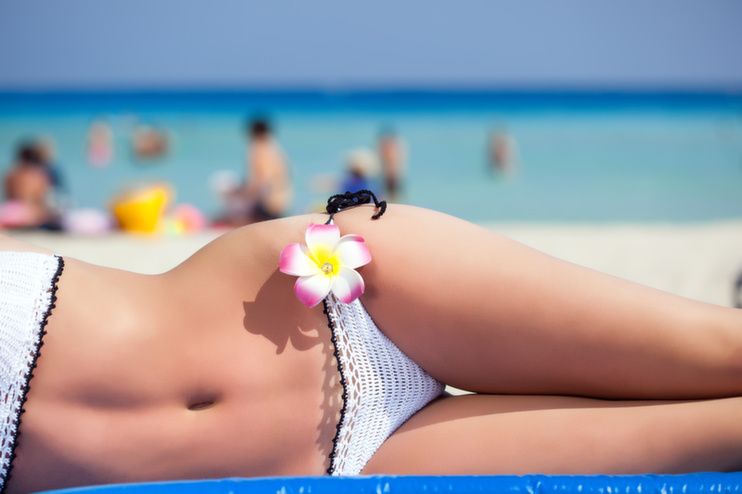 With the summer around the corner, it's getting clear we need to start thinking about getting our summer body asap! Before we know it, bare hands, cropped tops, shorts and summer dresses are going to have their debut, and it's not real fair for us to not enjoy it! Sure, we've all gained a few extra pounds over winter, which is why – if you still haven't started with the exercise and diet needed to get rid of the extras – this is the right time to start!
We are giving you some of the most effective ways that will help you on your way to an amazing body and awesome health:
Since we've been eating a lot of foods high in calorie value, as well as a lot of greasy treats, it's time you treat yourself to a detox in order to get your metabolism on the right track again, your skin clear of irritations and blemishes and your overall health increased.
If you feel like a an-only-detox thing is too much (these are usually exercised in the span of 3 to 7 days where you live on fluids only), then include healthy shakes in your morning routine. Start your day with a glass of hot water with lemon or a detox smoothie made of freshly squeezed fruits and vegetables. While the first one clears the body of toxins and prepares it for the day, the second one will help eliminate the toxins and potentially replace a meal.
Start minding what you eat
First, forget about binge diets! Second, don't starve yourself to get the figure you are after.
Starving yourself and going on binge diets in order to lose weight is neither healthy nor particularly efficient. While you might lose weight quickly, you will just as quickly gain the kilograms back once you start eating again. Plus, not to mention how unhealthy starving yourself is for your overall health. The key to losing the extra pounds quickly is eliminating processed sugars from your diet, alcohol beverages, white bread and all kinds of pastry and forgetting about soda drinks. Consuming foods like veggies, fruits, lean meats, spices and a lot of water are a safe and rapid way into eating yourself slim. Also, drinking a lot of water!
Hey, don't treat this as a regimen – adopt it as a way of life!
Say YES to exercising
We understand it is difficult to find time for a gym workout with the hectic work schedule you are on, but you simply have to organize your life in such a way that you can take two hours out of your day and sweat everything out. If none of the gym schedules work out for you, hire a personal trainer – he/she will be able to follow your schedule and will set their appointments to your liking. If, however, this poses as a big expense, replace going to work by car by going on your electric bike from Sydney – this way, you'll breathe in fresh air, get proper exercise that will help lose weight and get to your work maybe even quicker than you would've (we all know how crazy the traffic can get!).
If all this fails, you can always exercise at home – videos published by Jillian Michaels and other professional trainers are amaaaaazing and they last for about 30 minutes. You sure are able to squeeze those 30 minutes into your day, right?
Get some sleep
Yeah, like you've never heard this one before! But honestly, we cant stress enough how important it is to get enough sleep; when you are tired, your body operates on really low energy levels and in order to function, it asks for enormous amounts of food and sugar. And guess what? You really will need to get that candy bar if you want to finish the project you've been working on for days but will gain weight in the process… so no amount of detox, workouts or anything will help. Please get enough sleep and you'll see how beneficial will be for your overall health and weight loss!
It will be hard at the begging but once your body adopts this regimen, you are good to go! Good luck!