Striking, colorful beauty products are taking the stage this summer, providing an exciting alternative to the same-old humdrum bronze look with earth tones. This kind of makeup adapts masterfully to the daily events and flowy beach ensembles, as well as to summer sundown parties and chic, long dresses. However, the key to rocking this look is in the smart and moderate use of the accent tones.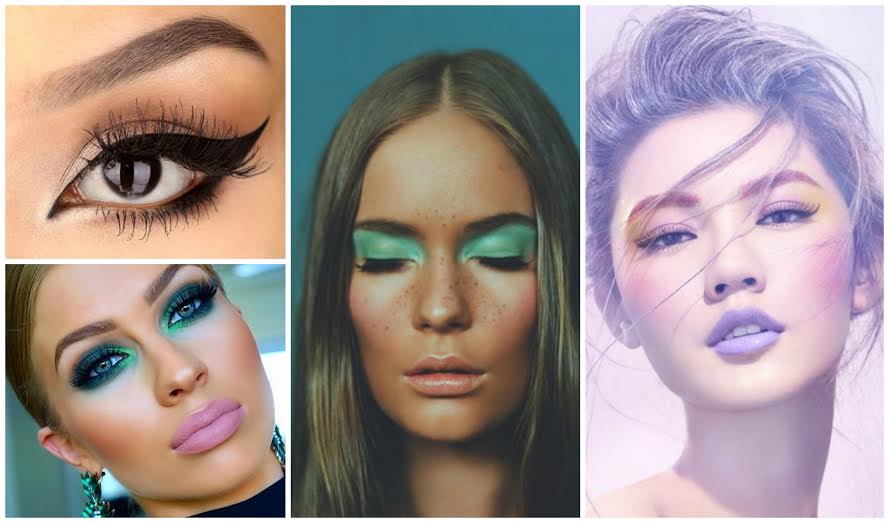 Here's a selection of tips on how to make your lips, eyes or face pop with the right amount of quality makeup.
Lips
The luscious lady lips have always been the center of attention when makeup is concerned. They are a classic go-to element for application of accent makeup, like the iconic red lips. This year the matte shades of liquid and solid lipsticks have made a revolution, and the summer is a perfect period to experiment with unusual swatches. Additionally, you can complement it with wide array of glosses that came out this season.
Apart from deep red and cotton-candy pink, there's a whole world of funky colors to try on, such as lavender (pops on darker/tanned skin tones), bright yellow, velvet blue, golden extravaganza and all shades of neon. To avoid any serious faux-pas in the selection of colors, make sure you identify your skin tone (warm, cold) and pick the makeup accordingly, or ask the professionals in the store to assist you. There are even some lipsticks that conveniently adjusts to your skin tone when applied.
Bold lip shouldn't be paired with other vivid makeup elements, such as striking eye shadow. The rest of the face should be nude with a hint of blush and a good mascara. Voluminous and wavy long hair and sleek, pony tails are some of the popular picks that go with the potent character of striking lip color. When it comes to outfits, tropical mix of colors is best left for the beach and daily occasions, while deeper shades (vamp red and dark plum) go hand in hand with evening events.
Eyes
Many girls and women rejoice in the arrival of summer because that's the time when all the amazing eye shadows kept in store can be finally exploited. No great knowledge of makeup application is needed to pull off some popular trends like eye shadow mask, unevenly-applied-eye shadow look and peekaboo effect. Some looks demand a bit of practice, such as perfectly executed cat eye, super thick graphic liners (applied on the eyelid line or just above the crease) and under liners.
Other great statement eye makeup techniques and elements that are worth a try include smokey eye with a touch of metallic, star-shaped glitter, colorful eyeliners (forest green, cyan, coral, etc.) and tropical-bird palette. Pair up your eye shadow of choice with a matching nail polish and neutral attire for all-day outings.
Lashes shouldn't be neglected either. Invest in a long-lasting, trusty mascara from Clarins makeup and forget about the smears and melting accidents. Lastly, note that a combination of various vivid colors is great for daytime occasions, but it's recommended to stick with one or two colors for the evening gatherings.
Face and general makeup tips
In most cases, face is simply used to enhance or tone down the striking effect of the eye or lip makeup by means of a healthy-glow or sun-kissed base. Still, face makeup can steal the show on its own with the use of rainbow highlighters, power contouring and draping.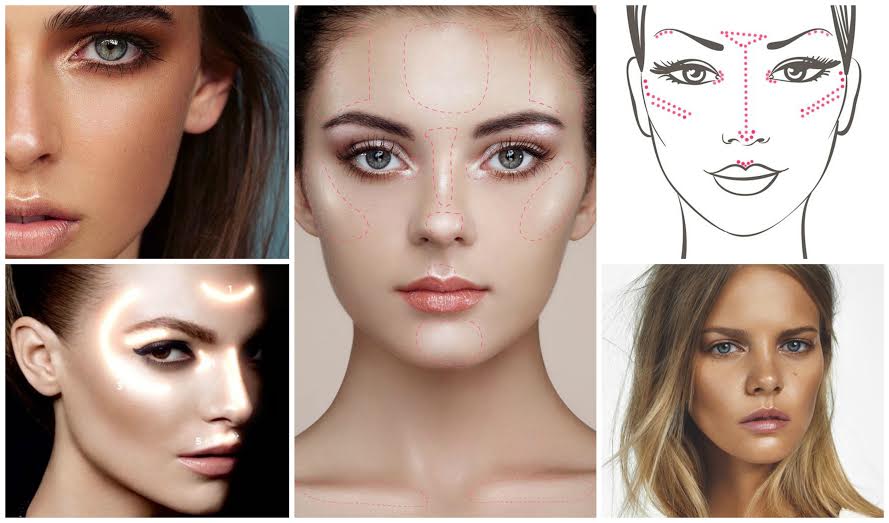 Finally, here are some pro tips for wearing makeup the summer:
Skin nurture, moisturizer and SPF are a must
Prime the skin so the makeup would cling to it more easily
Check the pigmentation when shopping by swatching on your hand
Don't be afraid to embrace the abundance of summer makeup choices, but remember to nourish your skin and dress up accordingly. Check out our selection of popular trends for the extravagant and daring summer makeup.
Author BIO:
Sophia Smith is an Australian based fashion, beauty and lifestyle blogger. She is very passionate about photography, interior design and DIY projects. Sophia writes mostly in beauty and fashion related topics, mainly through blogs and articles. She is a regular contributor at High Style Life.
Find her on: Facebook  Twitter  Google +