Looking to spend some time in the great outdoors while vacationing in New Jersey? Look no further, because Livingston boasts an impressive number of parks with something for everyone. Whether you want to hike, bike, play or just soak in the relaxation, you're sure to find a park in the Livingston area. Read on for some options. 
West Essex Park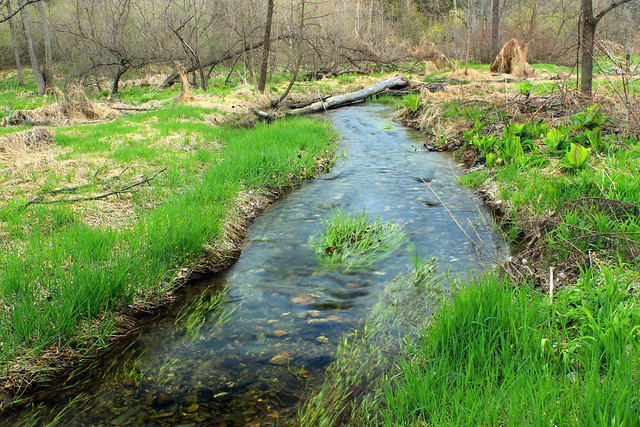 Image via Flickr by Nicholas_T
Nature lovers need not look further than West Essex Park, over 1300 acres of wetlands that have remained mostly undeveloped since the park was established in 1955. Boating and fishing areas are abundant, with several canoe launch points available, and the meandering trails along the wetlands are a birdwatcher's dream. This park also features an environmental education centre with interpretive exhibits, a butterfly garden, and chances to spot a huge variety of animals, including deer, fox, owls, and more!
Riker Hill Complex
Calling all creative types! The 42-acre Riker Hill Art Park was originally a U.S. government missile tracking base. In 1974, the facilities sold for just one dollar. These former Army barracks have found new life as 38 different studios, where artists practice a dizzying array of crafts, from glass-blowing to photography and everything in between.
The nearby Becker Park and Dinosaur Park round out the Riker Hill Complex. The latter is the site of the smallest dinosaur tracks ever found, but it is closed to the public. You could spend a whole day adventuring in these distinctive parks, and best of all, you won't have to go very far for a clean and comfortable place to rest. There are dozens of lodging options available just around the corner.
South Mountain Reservation
For travellers with children or those looking for a more fast-paced day, South Mountain Reservation is a winner. Picnic areas, a Girl Scout camp, carriage roads designed for horseback riding and cross-country skiing, a recreation complex, and a sculpture park are just a few of the attractions located in this 2,110-acre paradise! The park's calendar is always chock full of events. There's even a Halloween canine costume contest at the on-site dog park, so bring your furry friends along,
Becker Park
Becker Park began as a modest 50-acre farm in 1880, growing crops and raising dairy cows. Owner August Becker even created a railroad for local children that ran for 30 years. Check out parts of that railroad and other antique farm equipment at the nearby Roseland Historical Center. Those interested in hiking and birding will find this undisturbed place a wonderful place to while away an afternoon. Turned into a park for all to enjoy nearly a century after its humble farm beginnings, Becker Park is the place to go when you want to stop time and enjoy every moment.
Livingston has you covered no matter which parks you choose to visit or what amenities you want. Plus, the wide availability of convenient hotels will ensure you spend your time relaxing with your family and not stressing over where to stay.