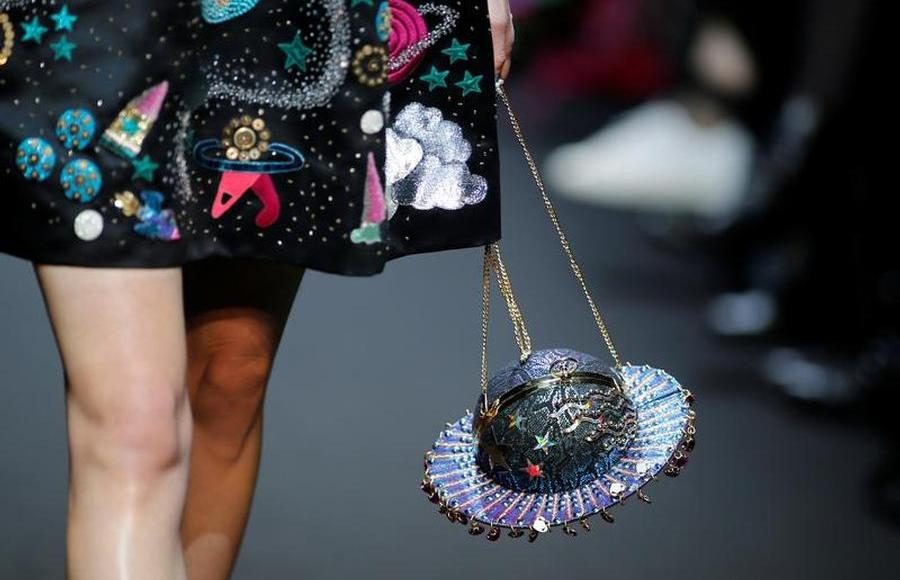 I always thought of myself as a home decorating challenged lady. Maybe because I get overwhelmed by all the choices. Too many options and I kind of shut down completely. But last month I finally figured out something big (well, so I think).

And it's related to fashion.

We were already planning some much-needed repairs and updates to the house for this festive season including painting the house from top to bottom. But fresh wall paints become totally out of the picture when you live with a 4-year-old who is passionate about wall art.

So we were looking for ways to transform and refurbish our space without having to go with the trouble of painting the entire place up and down. I'd been practically spending every free moment at Home Decor stores and was finding it really difficult to narrow down the choices that best fit my taste and style for space.

But one Saturday, while getting ready for a reception party, it just occurred to me that if I take certain fashion rules – well, not exactly rules, I should be calling them themes instead -themes or styles that I know work for me in looking put-together and apply them to home decor and then see what happens.

And guess, what?

Magic happened.
I could easily revamp my entire space in a matter of just a few days time and at the fraction of the cost! Want to know how? Read below.
Living Room Decor Ideas from the World of Fashion
Statement piece

As it is with fashion, when it comes to home decor it's all about the statement piece. So when I spotted this gorgeous Bengal Tiger large-scale canvas print on Photowall, while surfing the internet for different decor items, I knew, this was it!

Thanks, Photowall for shipping the item same day itself. I never knew it would reach me so fast. It's really kind of them for making the installation hassle-free by sending everything I needed to get started.

Our living room has a very high ceiling but not a lot of floor space. The oversized canvas print perfectly balances out the window, creating an ideal focal point stealing all eyeballs upwards away from the floor and window.

The tiger in the painting looks stunningly real and relaxing. And since the living room is the most commonly used room in our house for relaxation, family fun and casual socializing, the painting accents the neutral decor and relaxed ambience of the room.

So just like I would uplift any simple dress with a pair of statement earrings or colourful necklace, this large scale canvas wall print has made my simple and plain looking living space bright and energized in just an instant.

The animal-themed art adds a creative, whimsical touch perfectly accentuating the traditional look of our place.
Contrasting and complementary elements

I've noticed that in creating a sense of style and fashion, the best colours to wear together are shades that are complimentary of each other. Similarly, in the world of home decor, this actually means shades that are opposites. These include yellow and green, beige and chocolate brown, grey and white, or grey and black, red and white etc.

Whether it's contrasting colours or finishes or something else, the theme of contrast and complement just like in fashion adds instant elegance to your living space. So here I have combined different fabrics, colours and finishes to my old furniture for an enhanced visual appeal.

You can see that my armchairs are completely different from the sofa and my sofa looks different from my coffee table both in terms of architecture and texture, yet they all have a similar visual weight and are in same warm undertones creating a perfect sense of balance between contrasting and complementing elements.

When you consider these pieces of furniture individually, they look like a random mishmash, but when you see them all together with different fabrics, prints, textures, architecture, and finishes, it works!
Must-have accessories

Another thing that helped me a lot: the idea of must-have accessories.

No matter what the occasion, there are a few accessories I just can't do without while dressing up. For me, these include a skinny waist belt, my pearl ear-studs, classic sunglasses, and my quality everyday flats.

I like how adding these basic few pieces can transform any outfit and take the style factor up a notch. So having this in mind, I placed this pot with a vibrant green plant in one of the two main corners of my living space.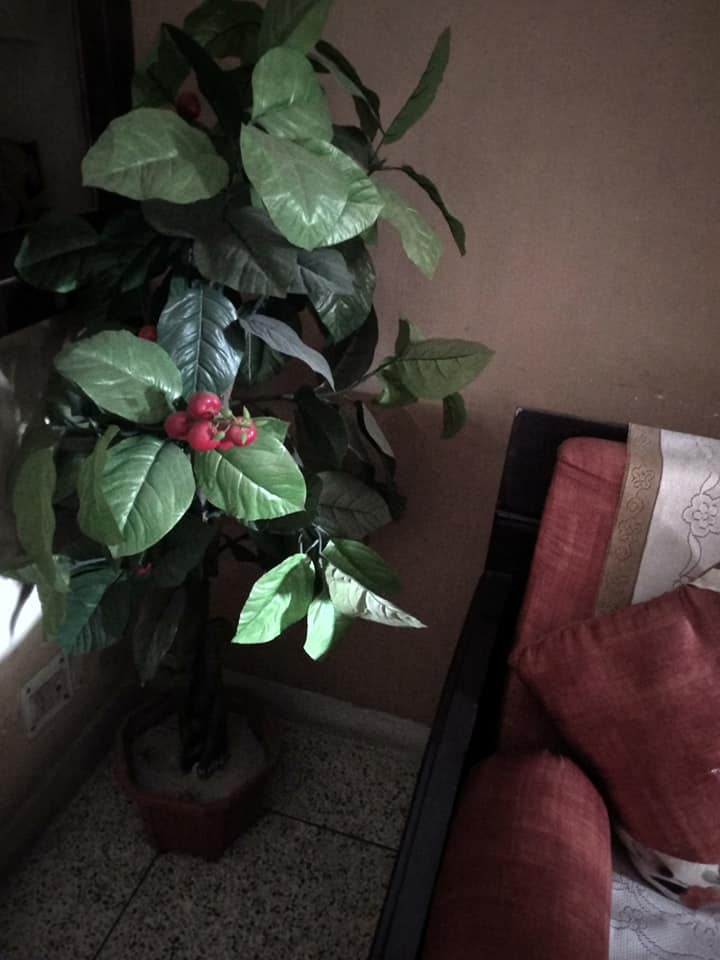 Nothing conveys a more crisp and cheery ambience than a vibrant green plant with bright red berries hanging in bunches. Notice how the green in the painting matches with the green of plant's leaves in the pot, establishing an incredibly relaxing and soothing vibe.

Oh, and side note, things don't always have to match too perfectly. Sometimes, you have to go with your gut. Don't overthink. If you like something, there has to be a reason. Like I have placed this vintage mirror on the panel and it has added sparkle to the scene.

So, girls, this was my idea of decorating my living room using the rules of personal style and fashion in home decor. Have you ever tried using fashion themes in architecture or vice versa?
If yes, please share your experiences and thoughts in comments below. Would love to know about your thoughts and opinions home decorating.
.