Sometimes beauty is not just about looking and feeling beautiful but also about living and breathing the part. For a truly beautiful and feminine woman, home is a place where she can create a haven to be surrounded by her favorite colors, scents, sounds and corners of beauty.
And what other better way to do it than by doing it with flowers – real or artificial –the freshness and beauty spread by flowers is simply unparalleled! Having flowers placed in different corners and spaces of your home not only look warm and welcoming to your guests but they also bring good vibes and positivity in the environment.
And the personal touch they add to your home would make it uniquely yours. While, beautifying and decorating your home with flowers is not a new thing, it is definitely an art that can be easily learned. Here are a few simple but elegant flower décor ideas to not only help you get started but also help you give a distinctive dimension to your space.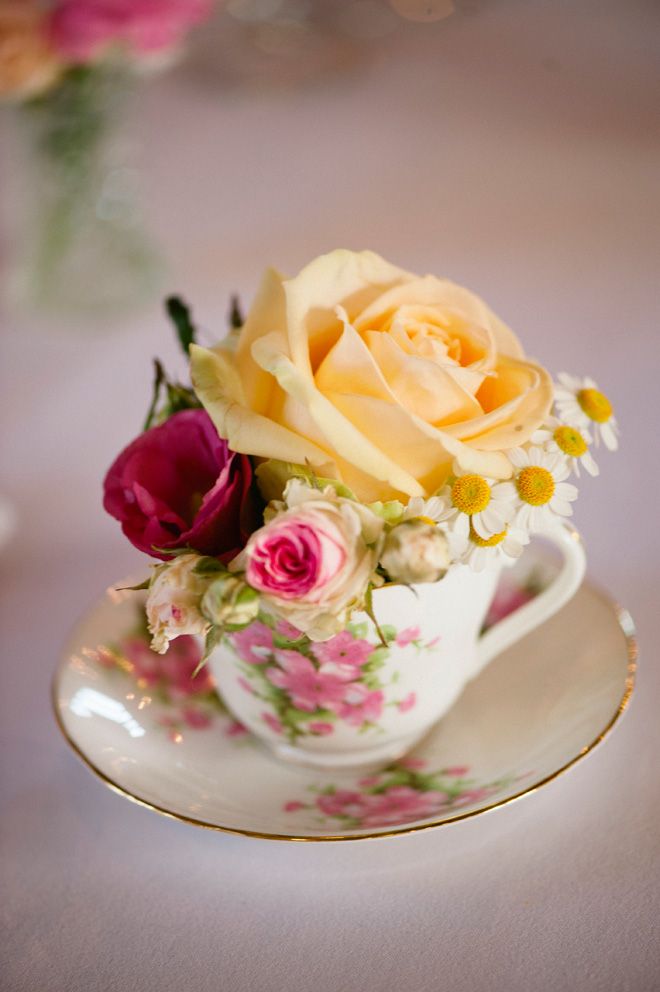 Tea-cups or coffee mugs as vases:
This is for those who have just discovered the simple pleasures of flower décor and haven't bought any vases yet. If you have a few of those cute tea cups, you can easily put a single rose bud of the same or different colour in every tea-cup and place the tea-cups strategically around the house. Simple? Yes, but elegant too.
Try it for any gathering, function or party and you will see the difference it makes to the entire aura! You can even send flowers online in India in tea-cup style flower pot with city flowers. You can also use those dark-coloured coffee mugs as vases and put two or three different coloured flowers in a few of them. The lively colours of flowers would complement the dark coffee mugs beautifully.
Unique vases with simple flowers:
If you have one of those unique, quirky, flower vases, this idea will work wonders for your décor. Since you would like to rather highlight the vase than the flowers themselves, you can place a single white or yellow rose with a long stem. If roses are not for you, then tulips are a good choice too!
Spray roses in a tall glass jar: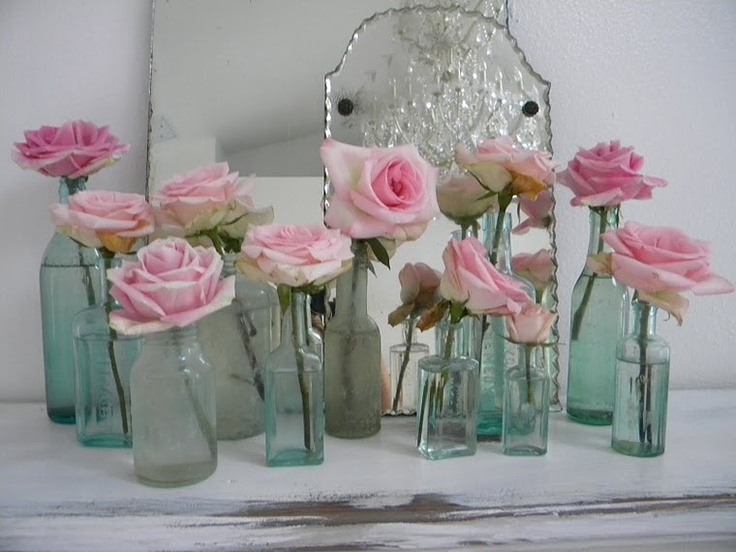 Spray roses are commonly available and long lasting too, once cut. These can easily be placed in tall glass jars or old bottles! You can use roses of a single colour for a uni-dimensional, elegant look, or multi-coloured roses for a lively, vivacious look.
Purple lilies in a simple white vase:
Purple and white always make for a flattering combination. If you want to have the simplest of the plain white vases, this idea would work great! Simply put a bunch of purple lilies in a simple white vase, and you are done! Simple, yet stylish.
White and pink roses in a classic arrangement:
If you have a beautiful brass or glass bowl with ornate gold carving, place a classic combination of red and white roses into that to create a beautiful center piece for your drawing room.  You can either create a classic floral arrangement with alternate white and red roses, a circular floral arrangement of white and red circles respectively, or create your own unique combination of white and red roses.
Lastly, these are just some basic ideas to help you remind that you are a beautiful woman with the world at her feet. Use your own creativity to create a flower décor that pleases your soul.