I have a thing for online shopping if you haven't noticed it yet, playing 'fill the online shopping cart' is one of my favourite pass times. And in these strange times when we are sheltered inside our homes 24/7, it's the game I keep playing over and over again on different websites for different needs.
I'll fill, empty and then fill my cart again with staples like personal care, groceries, loungewear, kids wear, lingerie, footwear, home décor, yada, yada. But when it comes to shopping for unstitched fabrics, I am psyched to think they can only be found best at offline stores in the market.
Call it a whim, fancy or sheer quarantine craziness, last week I happened to order two fabrics five meters each from Fabcurate.com, an online fabric store based in Gujarat. And GURLS, these cut-pieces turned to be really good. By 'good', I mean money well-spent.
How? If you may ask.
Well, they're soft, they're pretty, hand-block print, cotton material and are of excellent quality.
The best thing about buying unstitched fabrics is that you can tailor them according to your taste, requirement and personal style. Sometimes the fabric dictates the kind of garb that can be created out of it. And at Fabcurate.com, I was really amazed to find an array of different premium quality fabrics to inspire the imagination of any fashionista worth her salt.
Not only clothing but the versatility and variety of fabrics is also such that you can basically use them for anything and everything. From customizing flowy drapes to sewing cushion covers, shaping kids-wear to creating statement wall pieces, there's seriously no limit to the way you can use these fabrics.
Another interesting thing about this offline fabric store is that not only you get to choose from a wide variety of different fabrics but you also get to order the quantity of fabric you desire. Be it a thousand meters or just half a meter of fabric you can have all sorts of your fabric needs met at just one place.
Now coming to the fabrics that I have ordered –
Rose Pink and Green Floral Pattern Hand-block Lizzy Bizzy Fabric
Rose Pink and Green Geometrical Pattern Hand-block Lizzy Bizzy Fabric
I had been looking to buy something in block print for quite a long time, you know how much strong the trend of hand-block prints is going on these days. And when I spotted these beautiful floral and geometrical block patterns in cotton fabric, I pulled the trigger on my shopping cart without any second thoughts.
These fabrics have the softest ever feel, perfect rose pink and green color combination and of course a brilliant mixing of different kinds of blocks to create soothing floral and geometrical patterns. I have bought and worn cotton dresses before, but this Lizzy Bizzy cotton fabric from Fabcurate actually looks and feels different.
It has a delicate and graceful fall like rayon but is made with cotton and poly yarns. The contemporary twist with classic silhouette makes these fabrics perfect for creating trendy outfits like A-line dresses, kurtas, palazzo suits, peplum tops, jumpsuits etc.
As for me, I am thinking of making an exclusive palazzo suit out of these two fabrics, combining the floral one as a top with the geometrical one as a bottom. I might as well mix and match the two for creating a vogue jump-suit or a breezy summer dress. But so far, the palazzo set looks to be the easiest and the most obvious option.
The comfort, the feel and freedom of this versatile attire is simply unbeatable. If there's comfy chic in the world, this is it! From a day at the office to meeting friends and family, this look never fails you. No wonder, a well styled palazzo suit is an absolute must have in every desi girl's wardrobe.
While I am still exploring hand blocks in cotton, Fabcurate has scintillating Kalamkari, Ikat, Ajrakh, Indigo, Tie & Dye, Dabu, Shibori, Banarasi, Bandhani, and Batik prints in various luxe fabrics like satin, chiffon, organza, georgette, lurex, art silk, lycra, suede, dobby, velvet, and even denim!
And just like their repertoire, their prices are unbelievable too. Starting from INR 99 for a meter, these fabrics are highly affordable for a designer piece. At this, I'll leave you with some pictures of my fabrics from Fabcurate and you can see how they are exactly the same as shown and described on their website: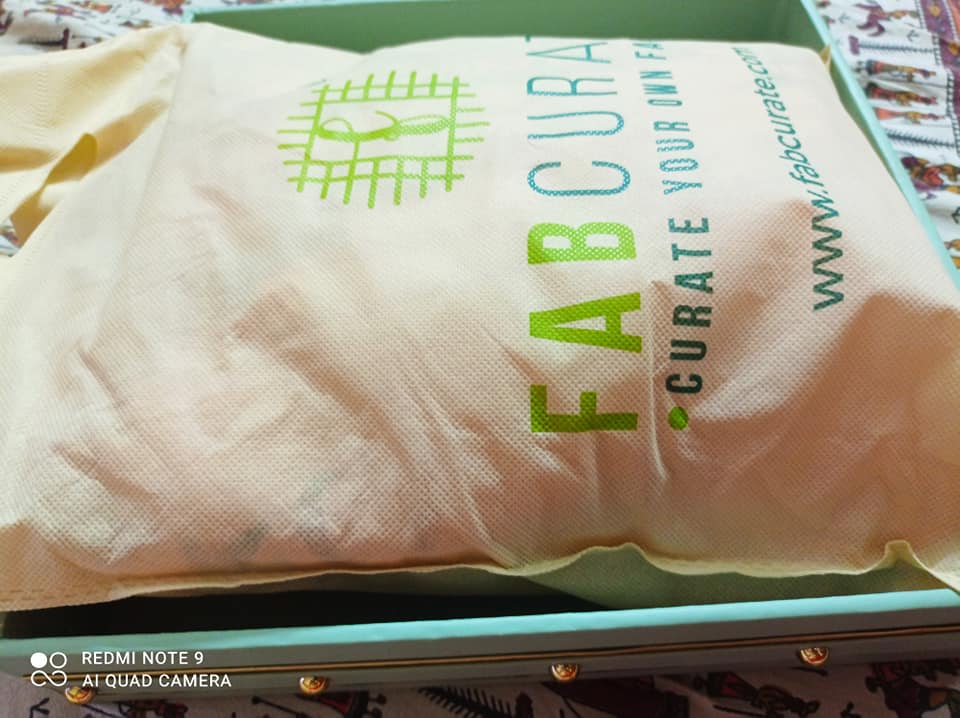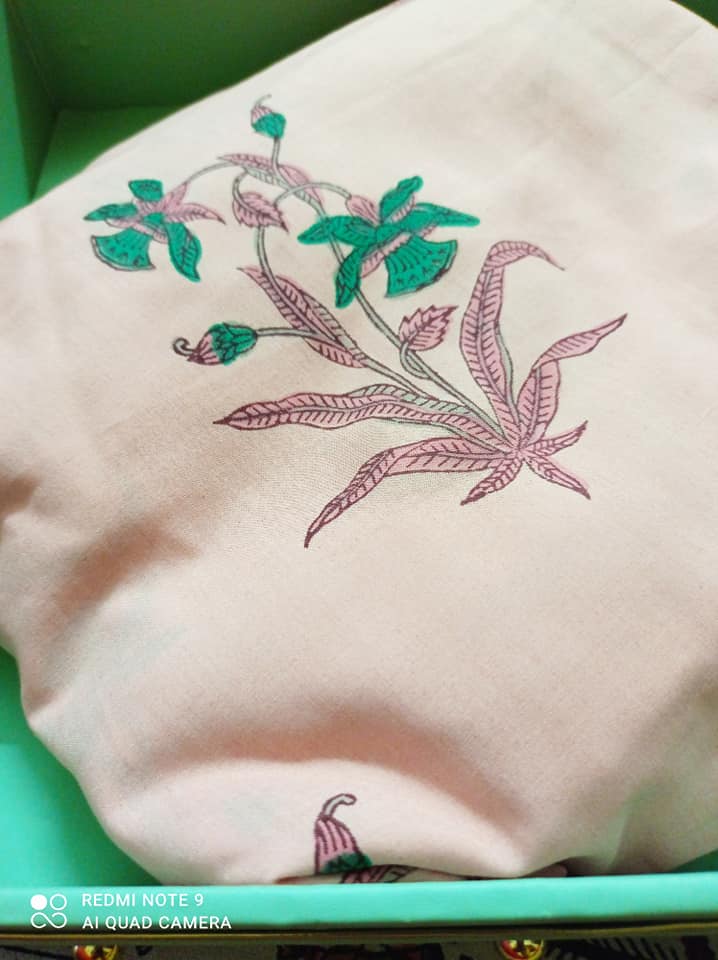 Do you like wearing palazzo suits? And do you like creating your own unique designs and dresses from unstitched fabrics? If yes, do check out Fabcurate.com for a host of different beautiful options. And don't forget to share your favourites with me.
Until then, have a great weekend. Stay home, stay safe and stay tuned.