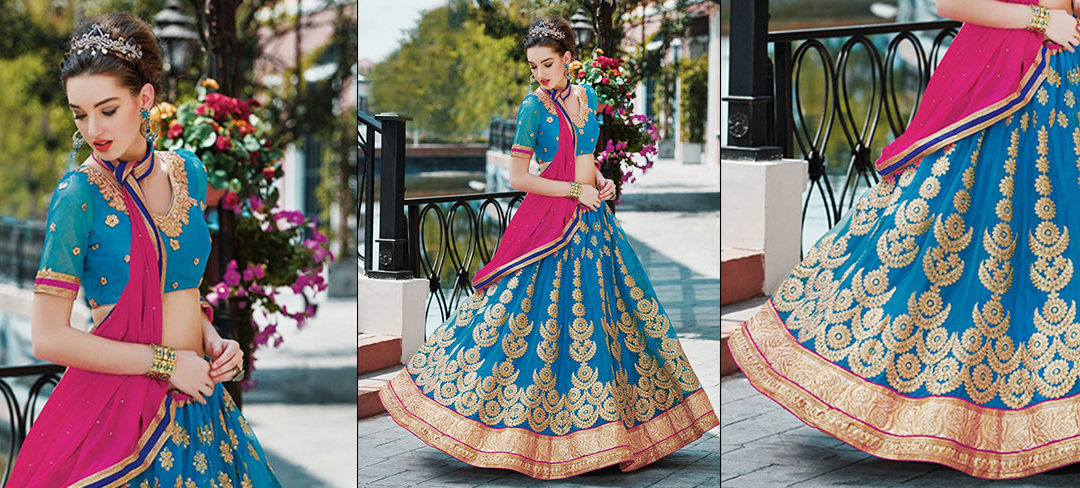 Another wedding season has approached and along with it a bevy of fancy parties, fun-rituals, men dressed in suits and girls adorned in glittery designer dresses.
I remember back then, walking the aisle in my heavily embellished turquoise blue saree, which – I can't believe was eight years ago – still feels like yesterday!
But these days, brides prefer lehengas over sarees. Lehengas are trendy, comfortable to carry and look super dressy. So if you too have a wedding on cards and are planning to wear lehenga for the occasion, here are some latest bridal lehenga trends and styling tips that are sure to help you ace your lehenga and look splendid in the outfit:
Top 5 lehenga styling tips for the modern bride
Wear a crop top
The new crop of crop top bridal lehengas has taken the Indian wedding scene to the next level. Chic and cosmopolitan, these are perfect for the fashion-conscious bride-to-be. Make sure you wear a full-sleeved crop top. Because the choli is super shot, full-sleeves add grace to the look that a bride needs.
Drape double dupatta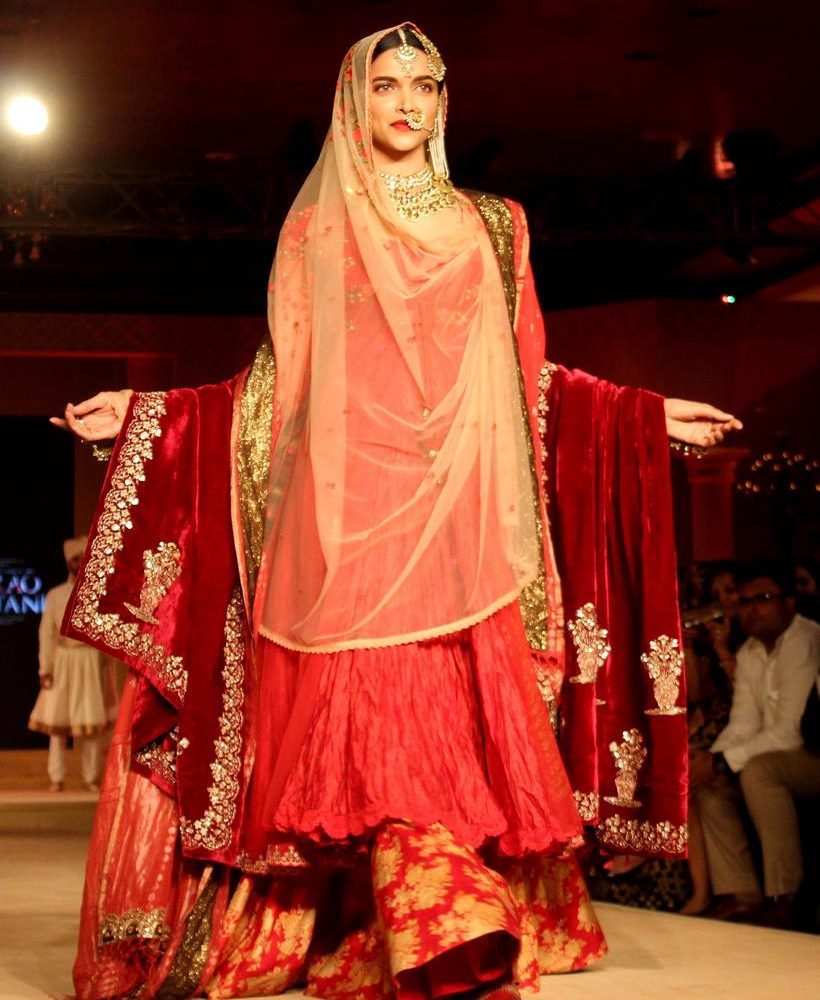 Enough of the traditional styles of draping – the year 2016 calls brides to push boundaries and be more adventurous with their bridal outfits.  We have the double dupatta trend to make your classic bridal lehenga look more fun, fashionable, and fabulous. There are many ways to rock the trend. Just be creative and try two dupattas for an added flair.
Jazz up your jewellery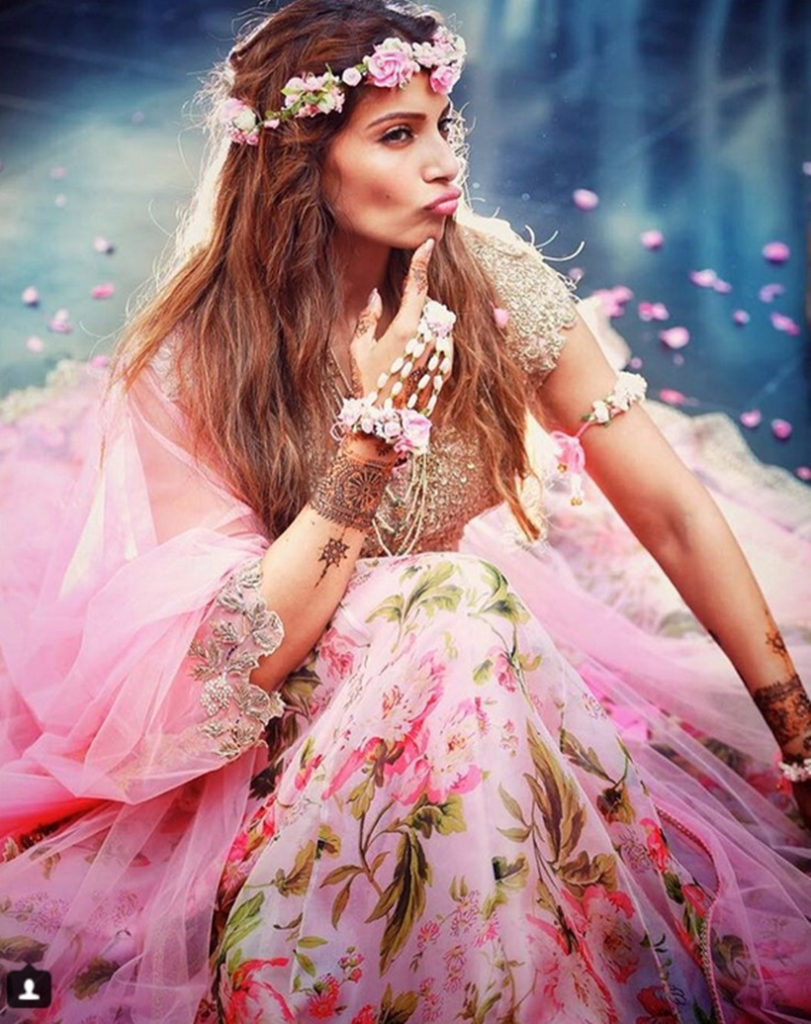 More and more real brides are switching up their regular jewellery for floral jewellery that is made from fresh flowers. The light and salubrious look is perfect for summer weddings.  Even if you don't want to go all airy, there are many other ways to jazz up your traditional jewellery. Instead of going all out with heavy earrings, you can style your lehenga with a fancy ear-cuff that definitely looks more chic and sassy.
Go for asymmetric look
If you're a bride obsessed with the latest designs, the asymmetric lehenga is sure to make you swoon. Sans any specific hemlines or panels, these lehengas can have clinging drapes and pre-stitched drape or pleats attached to the waist line panel that unbalances the lower hemline, making the wearer look super fashionable and tasteful.
Add trail to your lehenga
Inspired from the western wedding dresses, adding trail to your lehenga is one of the hottest and latest bridal lehenga trends. Having extra fabric sweep behind your back is not only a great way to style your lehenga but the flare and silhouette of the entire outfit lends an extremely royal, empress-like feel to the overall look.
So this compiles my list of top 5 lehenga styling tips for the modern bride. Hope you enjoyed reading them. As for me, all this wedding talk has made me want to get married all over again. Being a die-hard romantic, my heart goes for the trail lehenga for that princess feel and magnificent 'oomph'.
Anyways, what's your preferred style for a wedding dress? Would love to know about your thoughts on latest bridal lehenga trends for the season and your favorite styling tip. Please share your thoughts in comments below.