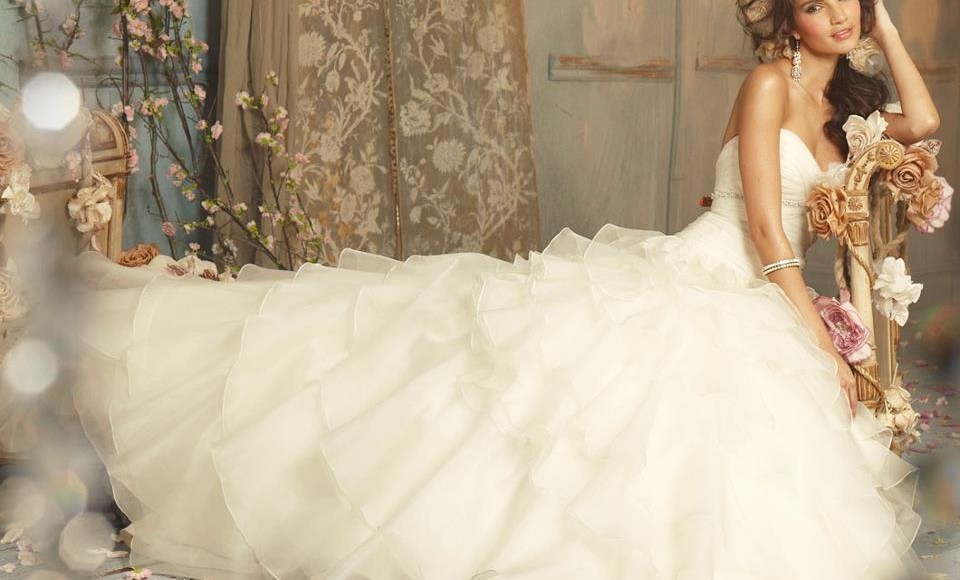 If you are a girl who's always dreamed of becoming a bride, chances are you are a die-hard romantic at heart. Soft and feminine is more your style. And you want an understated glamour in all your designs.
So here is a collection of top five eye catching 2016 wedding dress ideas to inspire the romantic in you and make your childhood dream come true. These are simple, elegant and yet have an element of glam sophistication about them.
One Shoulder White Chiffon Dress for Beach Wedding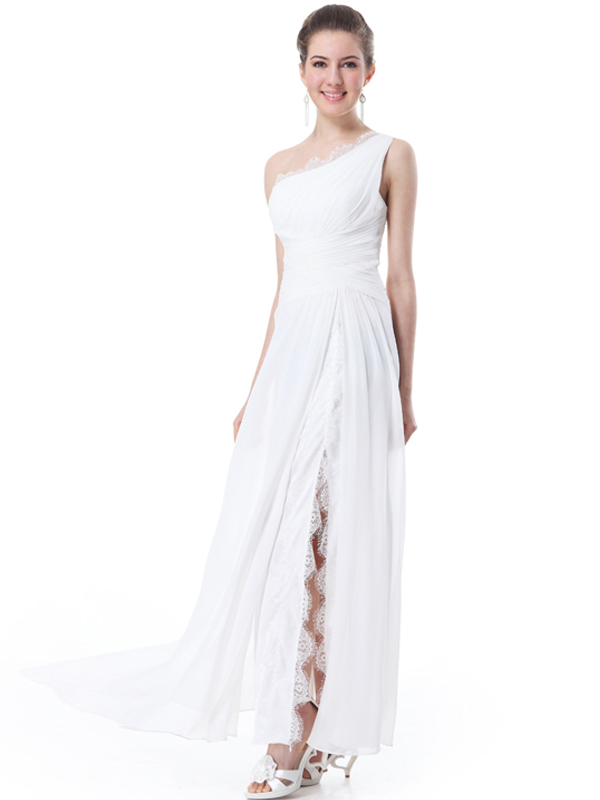 This one shoulder floor length wedding gown is perfect for a romantic beach wedding. The lace details along the neckline, shoulder, and side leg are so simple but make this dress amazingly delicate and beautiful. It seems like less is more, when it comes to this creative chiffon dress.
A-Line Capped Sweep Train Tulle Wedding Dress
This A-line capped tulle wedding dress is simply ethereal. The long lace on the cuffs, silken bow, and sweep train tulle skirt add a traditional vibe to this glorious gown. The ruffle on the back is stunning and unique. A neat up-do is recommended to show off its wonderful back design.
V-Neck Sweep Train Sheath Chiffon Dress
This white sheath chiffon dress indeed has a gloriously vintage vibe to it. The bare back and extra fabric give this gown its glamorous aesthetic charm. It is one of my favorite gowns from the collection.
Grecian Inspired Court Train Chiffon Gown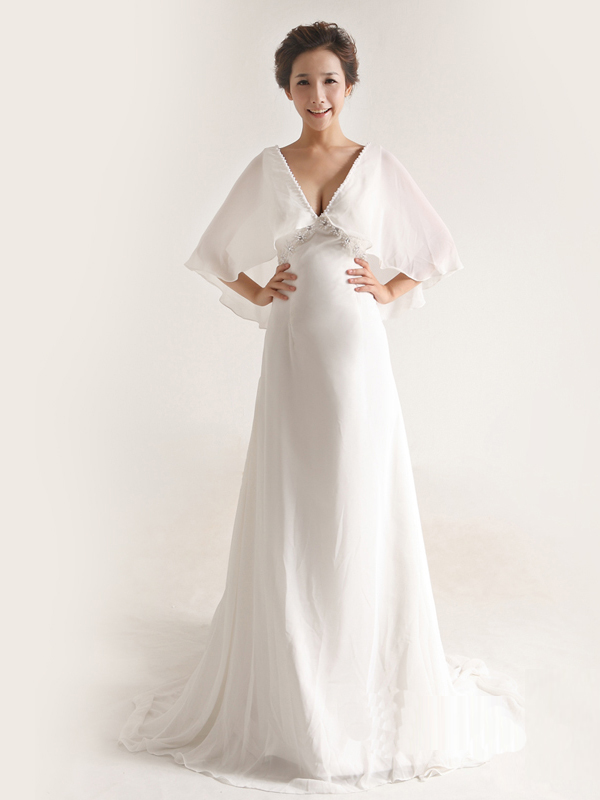 Although, there is an elegant simplicity about this Grecian inspired gown, the plunging neckline lends this dress an uber-sexy appeal.  The slimming fabric is very flattering to the silhouette. And its soft loose sleeves almost have a poetic element about them.
A-line Strapless Asymmetrical Tulle Wedding Dress
I just love – love – love the look of this asymmetrical tulle dress. It is fun, flirty, and feminine.  The dress inspired me so much that I felt like getting married all over again! This one is perfect for brides who see the world with rose colored spectacles.
Well this is my list of wedding dress ideas for the romantic bride. Most of these dresses are vintage inspired; combining classic elegance from the past into contemporary sophistication. If you believe in the idea of recreating a childhood fairytale, these wedding dress ideas are perfect for you.