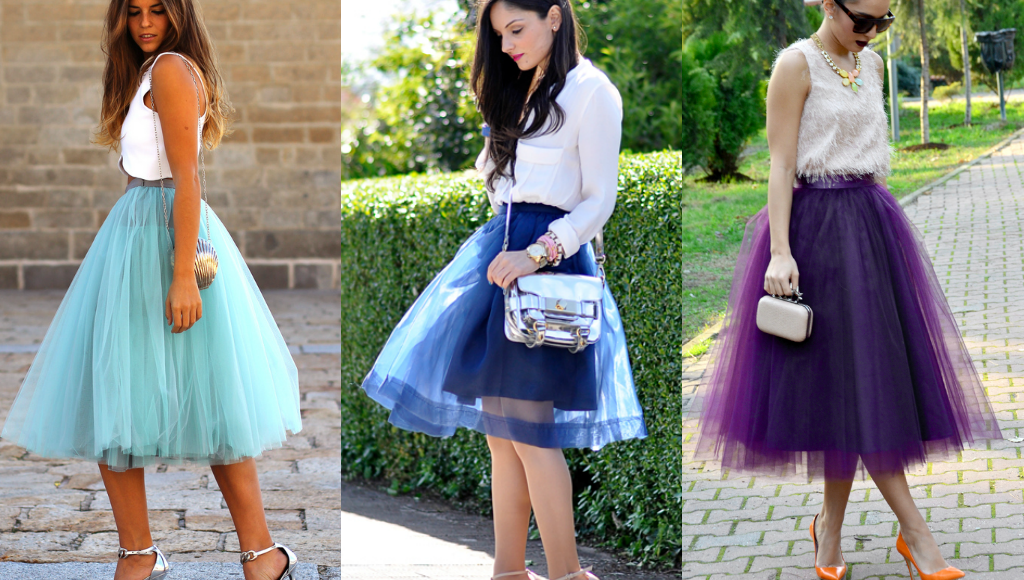 One of the most feminine pieces of a garment in a woman's wardrobe is a skirt. It is an essential and versatile piece that you can pair in different ways to achieve the look you want. There are many types of skirt options to choose from. Plus, there are as well different styles that you can opt, for instance, chic, trendy, traditional, regal among others. Hence, if you already have several pieces of the tulle skirt or adult tutu. It is time to add other designs and styles to the collection to give you different outfits for different occasions. Similar to the tulle skirts, other types of skirts are as fun, trendy and flexible as well. Below are skirts to add to your tulle skirts by Lily Lulu collection to revamp your wardrobe.
⦁ Pencil skirt 
The pencil skirt is a must-have piece not only for the working-class women but for every woman. Most of them are knee-length and figure-hugging. Besides that, they are the preferred options for adult tutu skirts to wear for office and formal outings. Their popularity is because they pair perfectly with a blazer. Plus, they always look formal despite the design or colour of the skirt. These flattering pieces just like the tulle skirts are easy to dress down if you do not want a formal look with them. Wear it with a t-shirt and a pair of sneakers and you have a pretty non-formal look. Also, there are many pencil skirt designs that you can buy that are more stylish and professional to the plain black pencil skirt.
⦁ Animal print midi skirt 
If the tulle skirts that you have are neutrals, you can add a midi animal print skirt. This skirt is a breath of fresh air and a unique add on to your wardrobe. One great reason to love it is the visual texture that it provides to anything you pair it up with. Not only are midi skirts the only once with animal print designs but you can have a pencil skirt, mini ruffle skirt among others that are of animal prints. For first-timers, you can choose the classic leopard print to have a feel of it. Alternatively, you can go for something more unexpected like the zebra print that is catching up or the snake print that gives an edge to anything you wear it with. Pair with chic blouses, cardigans or a casual Tee.
⦁ Mini skirts 
The mini skirt no matter the design you choose is what makes the wardrobe complete. This skirt is one that shows off your beautiful legs and its ideal when you need your legs to get some sun. There are many types of miniskirts that you can choose from. Also, you can decide to have a collection of each like your tutu collection. Some of the types are pleated, tight ones, bubble skirts, plaid among others. It is easy to choose where to wear your mini skirt all you have to do is consider its fabric. Such as, to choose one for a formal event. Choose a plain, satin mini in a neutral colour, at mid-thigh length and you will love how your ensemble looks like.
⦁ Casual denim skirt 
Although most women love to wear jeans for their casual look. It is time to swap it with a casual denim skirt and have a new add on to your skirt collection. This skirt is chic and cool whether it is short or long. Choose one with ruffles for that 80s look and you can accessorize with a pair of wooden clogs for a lovely ensemble. In case, you choose the somewhat longer version. It is the best one to wear during summer. Plus, you can pair easily with flat sandals and a simple white t-shirt and you will stand out in this look.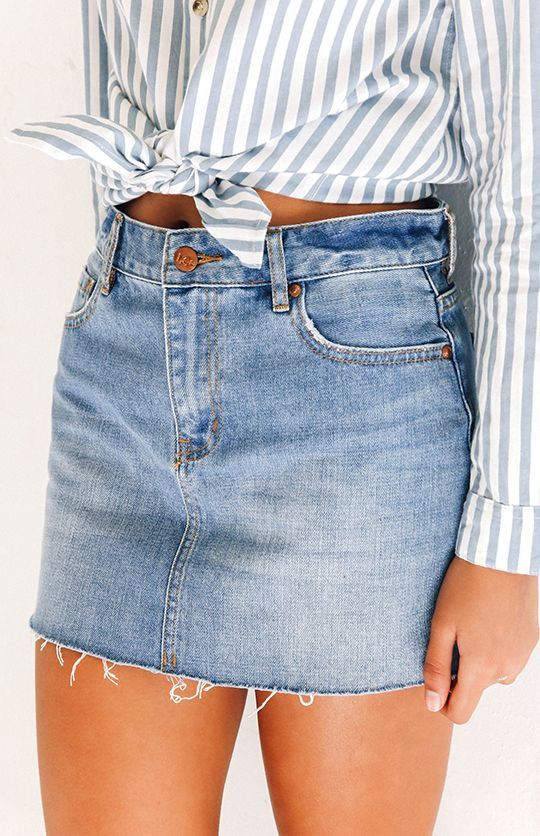 ⦁ Pleated maxi skirt 
When it comes to a maxi skirt it is the opposite of the mini skirt, especially when it is a pleated maxi. The maxi skirt covers the ankle completely and in some cases, they touch the ground. The mesmerizing movement of this skirt is what sells it out and turns head wherever you adorn to it. Pair a pleated midi skirt with wedges that wrap up your ankles. As for the top, a crop top or fitting cardigan can not disappoint. Choose one in unique colours like mustard, beige or black and white blend. Ditch the conservative maxi skirt in plain black colour and step up your style quotient with a pleated maxi skirt.

⦁ A-line skirt 
Besides, you can also try an A-line skirt if you do not have one in your wardrobe. They flatter most body types and they come in short or long lengths. The hemline of these skirts is wider than they are at the waist and hence they give you that girly feel and look. Therefore, this skirt can be worn on several occasions in a casual fitting or an elegant design. Style your A-line skirt according to its fabric and its length and match it accordingly. It is almost certain you will fall in love with this skirt if you love wearing tulles as they are shaped similarly. Wear them with a pair of heels to complete your A-line skirt outfit.
In summary, the above are some of the skirts that you can add to your already tulle skirt collection. This is a good way to update your wardrobe and get various types to wear as well. Although they are others like the ruffled skirts, asymmetrical and button-down that can feature in this list. The above are trendy pieces that you can try on various occasions and every woman should own at least more than two of them. Choose a polished option, office wear and denim to have a piece for various occasions. This in addition to your tulle skirts is easy to rotate in wearing skirts all year round.