With cold cream commercials airing on TV from last one month, it's official – winter is here! No matter how much I hate the cold and the dropping temperatures, I love my jackets, I love Christmas and I love my rapid rounds of tea! Now that I'm not the only one running the winter fever, it makes sense talking about this season's favorites and essentials.
So girls without further ado, I'll take you to my list of this season's favorites with the thought that if I think they're cute, you might feel they're cute too!
5 winter essentials I'm loving and obsessing over a lot lately
1. Band Collar Long Tailored Jacket by Ginger Life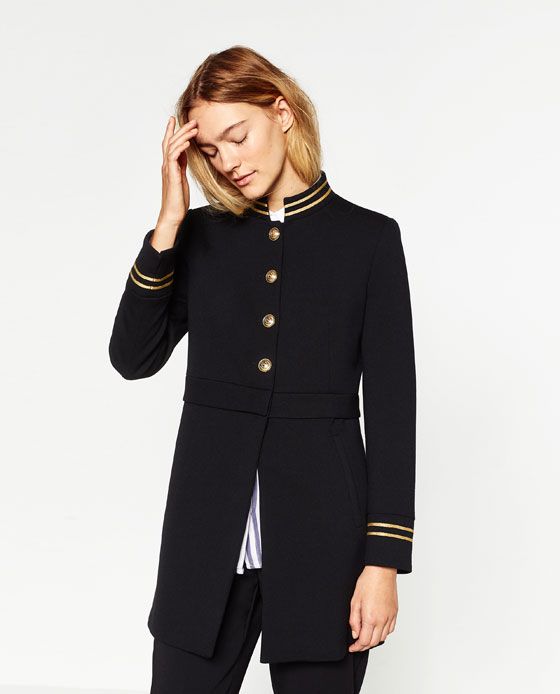 I got this jacket at the beginning of fall this year from Lifestyle. Too early to shop for a winter jacket but cupid struck the moment my eyes fell on this piece. The next thing I remember is the sight of this jacket gracing my winter wardrobe. Owning a good quality winter coat is given during these colder months but sometimes you do need to invest in a statement piece. I really love the look of this jacket – gives off a very sophisticated, royal and elegant vintage vibe.
Inspired from a Captain's coat, it's a style that shows up annually at Fashion weeks and frequently on Pinterest. The best part is Ginger Life has this designer style at a very affordable price. So without investing a fortune you can easily dress up any outfit with this beautiful jacket. It's a tailored piece, so the fits are awesome.
I like the length – long but not too long. And the way it shapes the body – absolutely graceful. I also love the blue color and the golden buttons – look so rich, so royal, and so English. The material feels to be of good quality and the sleeves covers my wrist fully. It's a wonderful winter jacket girls, and I can't recommend it enough!
I feel like wearing it every time I go out. I wore it to diner last week. It dressed up my black and white tank over my plain black leggings. It's kind of a thinner statement coat, which is indeed dressy and cozy but certainly not the one you can go traipsing around in Himalayas during Christmas eve!
2. Maybelline Super Cushion Ultra Cover Cushion Natural Beige
We've made it to winters but my skin still retains some memories of the summer sun in the form of dark spots and pigmentation. Though, I've managed to fade the tan, the stubborn dark spots and pigmentation still remain on my cheeks. So this time, when I ran out of my CC cream, I got myself this new BB cushion.
I always wanted to try a cushion foundation and Maybelline Ultra Cover Cushion in Natural Beige came as a natural choice. I am so happy to try this new product – it's turned to be one of the best foundations I've used so far. It's so easy to apply and blends into your skin like a dream giving a totally natural finish.
It moisturizes your skin well, while giving decent coverage. The best part with a BB cushion or a cushion foundation is that the coverage is totally under your control. So whether you need to carry a full face of make up for this on going wedding and party season or just want to flaunt a clean, flawless, even complexion for a casual day out, you can achieve both these looks with this one product!
Together with the Ginger Jacket, it's one of my best beauty and fashion investments for this season.
3. Nivea Oil in Lotion Rose and Argan Oil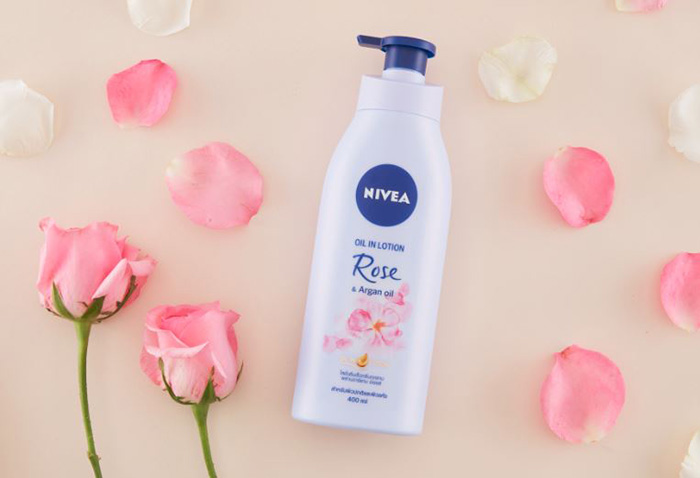 I'm big time into body lotions. I got this one on a whim and now I just can't get enough of this. It's supremely moisturizing and contrary to my fears it doesn't leave any greasy residue behind. It comes in three variants and is available in two sized bottle packaging at Nykaa. I got the bigger bottle in Rose and Argan Oil variant.
The pump dispenser bottle is sturdy and convenient to use. The bottle looks attractive and the Argan oil infused moisturizing ingredients sit well with my alligator skin.  While, rose dominates this lotion's mild fragrance, I like the fact, its powdery scent doesn't overwhelm my senses. Also, given all these good points, the lotion is quite reasonably priced. No wonder, it has secured a permanent place on my Bathroom shelf!
4. Golden Milk
I've been drinking this super nourishing, super rich turmeric and hot milk concoction every night before bed from last few days. And girls, I've never felt so relaxed, so calm, and so satiated in the night. All you got to do is heat milk in a pan, add a tea spoon of turmeric, a pinch of pepper and a dash of cinnamon to this hot milk. Pour in a cup, stir in your preferred sweetener and relish – the best relaxation for the stress of the day.
The concoction is rich in vitamins, minerals, protein and various anti-inflammatory anti-oxidants. It's yum and nutritious. And I go to bed feeling comforted and nourished.
5. Netflix
If you adore binge drama watching like me, then Netflix count as your winter essential too! Sometimes I just feel like watching TV all day long. And it's that time of the year again, when I can't get enough of my favorite shows and movies. I can't exactly pinpoint the reason why but of late I've been obsessing a lot over Gladiator dramas. And I'm really happy to state that I've found my perfect fix in Spartacus.
It's a four season drama series that has totally booked my Saturday nights and weekdays in joyful anticipation of the weekend rush. And if you're thinking what's so special about Spartacus that has made me go bonkers over it. Well, Spartacus is not just a blood-soaked, sex filled gladiator show. There's more to it than mere fights, sex, and blood-shed.
The show is a spicy mix of drama, emotions, inspiration and thrill. It's like a deep dive that starts to get interesting the deeper you go. Four episodes down the line, and you're like, "Wait, am I developing feelings for these people?" Finished with two seasons, the characters have made me cry, laugh, anticipate, fear, love, exhilarate all along with them through the seasons episodes.
So girls, that makes my list of 5 winter essentials and favorites that I've been loving of late. What are your favorites of the season? Would love to know about the stuff you are loving and obsessing over these days. Please feel free to share your thoughts in comments below.