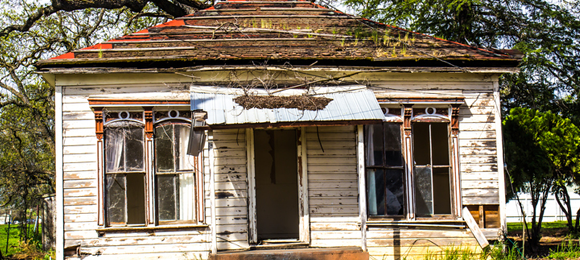 Do you know what I absolutely love doing?
Brewing and sipping tea. It's like a ritual I've been following each morning since childhood to kickstart my day. Remember the feeling, when you first learned to ride a bicycle? The thrill you felt realising there was no one behind your back holding it and it was you and only you. It's that rush of warm feeling spreading down your throat to your toes – a feeling you can only describe as being free – it's the feeling I get from taking that first sip of my morning tea.
And you know what I absolutely hate doing?
Redoing or renovating my home. If you've ever got a tattoo done or delivered a child, you know what I mean here. And in case you haven't either, imagine getting three root canals done in succession. Yes, the pain of living on a construction site can be gut-wrenching, hair-pulling, and teeth-grinding. But so is the decision to buy or build a new home.
The house that we currently live in is my husband's parents' house and it's more than a twenty-year-old construction. Thirteen years back when we moved into this house, it was perfect for our needs. But a few years down the line and with two kids in tow, we felt our living space was a little tight for our needs. Also, over time our place had started to look distressed, demanding serious overhauling from multiple aspects – flooring, walls, interiors and expansion.
Having demolished and redesigned our kitchen and two bathrooms, one by one, over a span of three years in the past, we kind of knew what nightmares awaited on taking up the entire home renovation project at once. We froze each time the thought of remodelling came up until covid happened and we found ourselves tip-toeing to the edge of the abyss after living on top of one another in the lockdown.
But before we attempted to bite the bullet, we pondered over for a while to save ourselves the trouble and buy a new bigger house instead. A new house with a larger living room, a separate study room, a guest room and maybe even a home theatre – the idea seemed scintillating. Assuming cutting ties with our old home and moving into a fresh, new one would be easy; we began scouting for new properties.
But only a couple of months of research made us change our minds. While some of the houses were not designed to our tastes, the material used in some did not feel up to the mark to us. Then the location of these newly built houses was another concern. Some were situated in remote streets with bad connectivity and some were at a place with no greenery or parks nearby.
And when we did find a near-perfect home with the help of our estate agent, we discovered the property rate quoted was too steep for our budget even after selling our old house. So yes, the grass is not always greener on the other side. Now the only choice left to us was to tweak our current dwelling.
To renovate or move is a tough choice most homeowners have to make at a certain point in their homeownership history. And to tell you from personal experience there are two main components to this quandary: financial and emotional. So, if you too are confused between remodelling and moving, the very first thing to do is to keep your dreams aside for a while and look at the price tag.
Think carefully about your needs, your emotional attachment to the house, whether remodelling will bring a good return on your investment and whether you can afford to buy a new home. There are many costs associated with moving to a new house – the cost of selling your old house, the cost of buying a new house, the cost of the move itself, the down payment and the mortgage.
And then there are the monthly payment costs, the insurance, the taxes, the utility payments each month, the cost of transportation to the market, work and school (if you have kids) depending upon the location of the new house. All these things are to be considered when calculating what you can afford monthly.
Sometimes you do happen to find a house that suits all your needs and dreams for the same price as your old house. And in that case, it makes perfect commercial sense to steal the deal before it's gone. However, besides this monetary aspect, your emotions also have a lot to say whether you renovate or move.
A house is not merely a financial investment, it carries emotional attachment as well. Factors like the quality of life, neighbourhood, and the location of the house carry equal weight. If your current house has a serious problem regarding these factors too, then a move is the best way out. It could be the affordability issue preventing you from making the move and in this case, a downward instead of an upward move can be considered.
As for my current house, it's a park facing house most conveniently located in terms of all local amenities like my children's school, husband's workplace, market, malls, and hospitals with a very friendly, clean and green neighbourhood. But we wanted our house to be more comfortable, spacious and look beautiful.
So, renovation despite being one of the most stressful and uncomfortable of all life events has also proved to be one of the best decisions for us. And as I sit typing this post in my new home office upstairs sipping tea and trying to remember all the hardships, we had been through in those four months (which seemed like four decades) of renovation, I wonder if I would ever do it again.
But then just as is the case with other painful things in life like childbirth, Brazilian wax or tattoos, we seem to forget the pain with time because the benefits of the reward far outweigh the discomfort caused by the painful experience. So, no matter how much I hate the process, I would do it again and again because the reward is much sweeter than the pain.