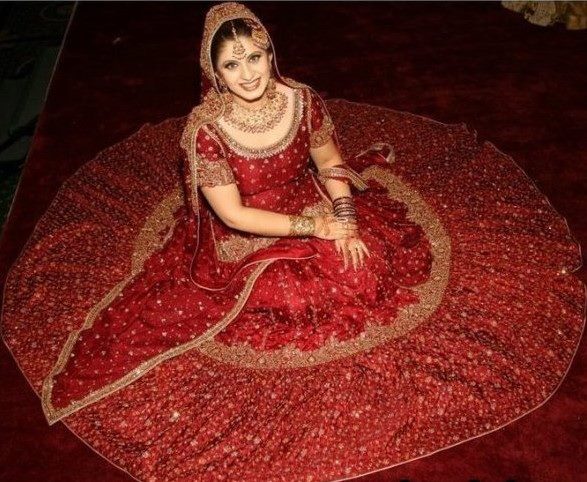 A wedding dress is something that all girls grow up dreaming about through their lives. Afterall, every girl desires to look her best on her wedding day. No wonder wedding dress holds a special place in her heart. With wedding season in full swing and designer bridal dresses doing rounds everywhere, girls want nothing less than the best for their wedding wear.
Indian bridal wear has evolved over the years with a modern twist. Take a look at these latest trends in bridal wear 2014 and see which suits your fancy.
 Splendor of Gold Bridal Lehenga for the Royal Bride:
Classic Maroon Lehenga for the Tradition Savvy Bride: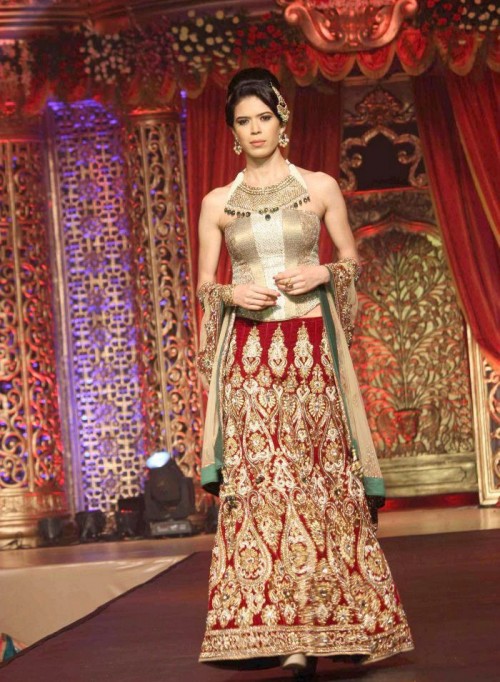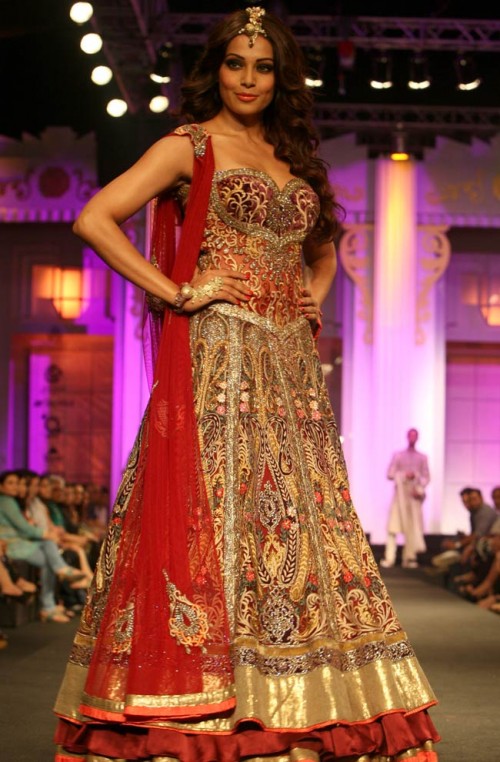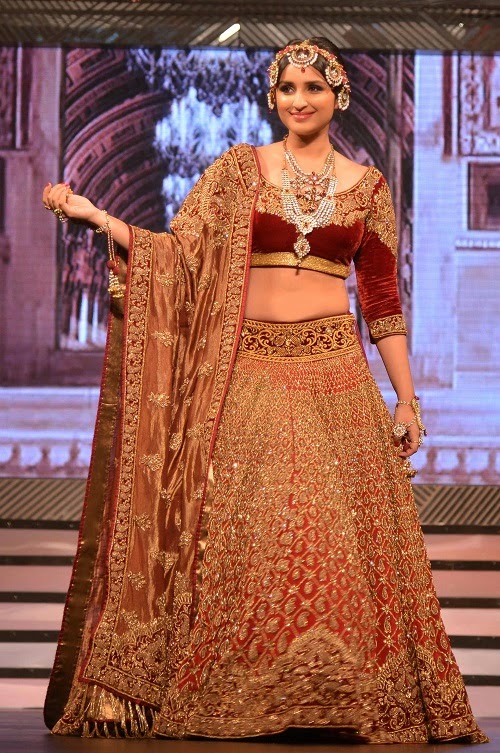 Charm of Pink Bridal Lehenga for the Innocent Bride: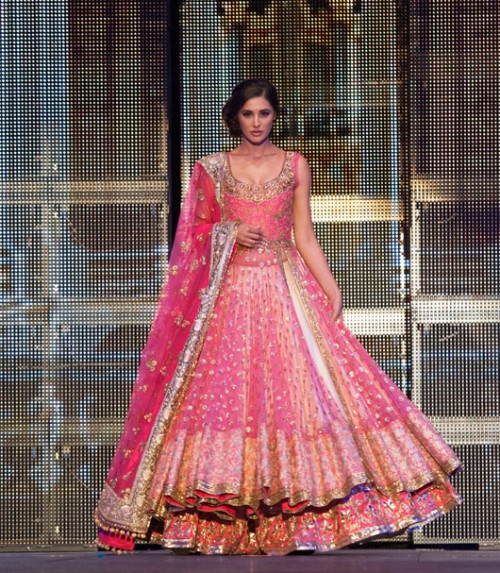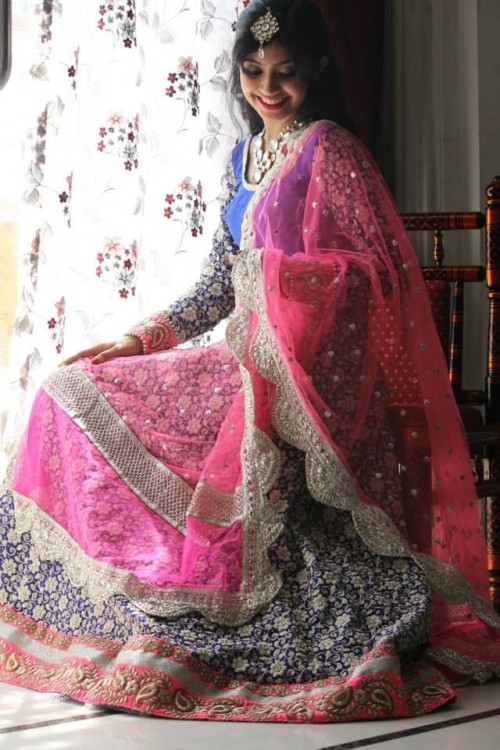 Exotica of Emerald Green Bridal Lehenga: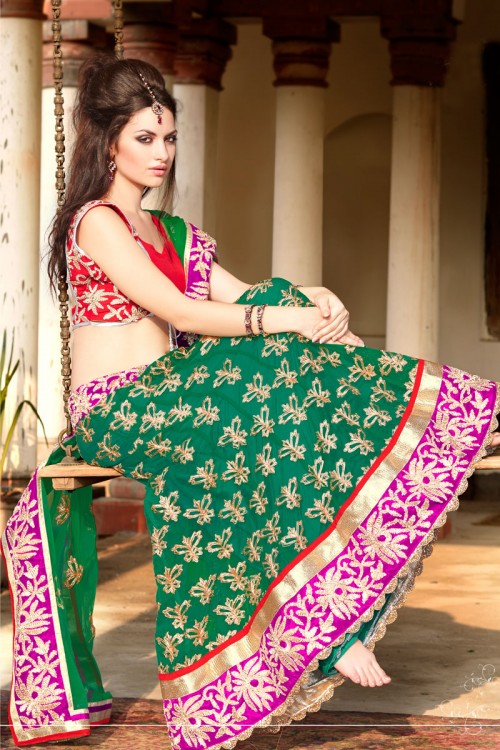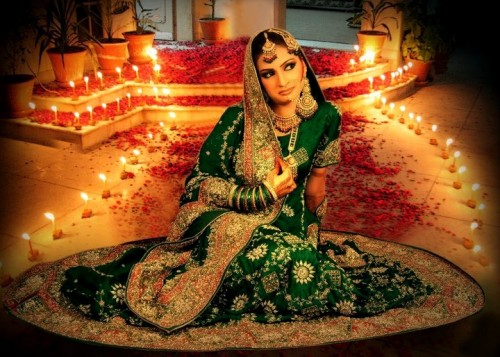 Gown Style Bridal Lehenga to Make a Fashion Statement: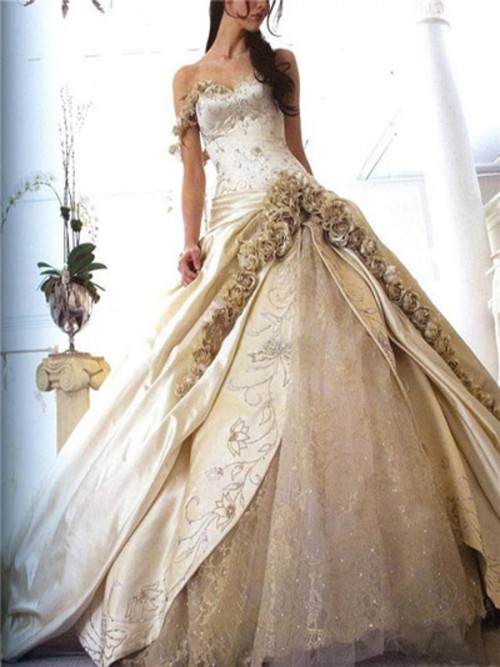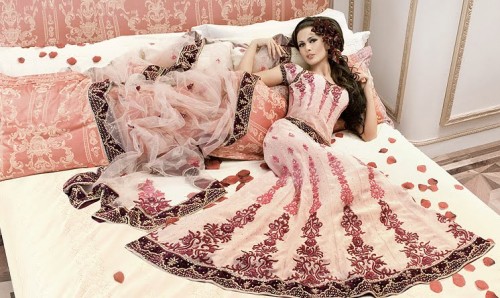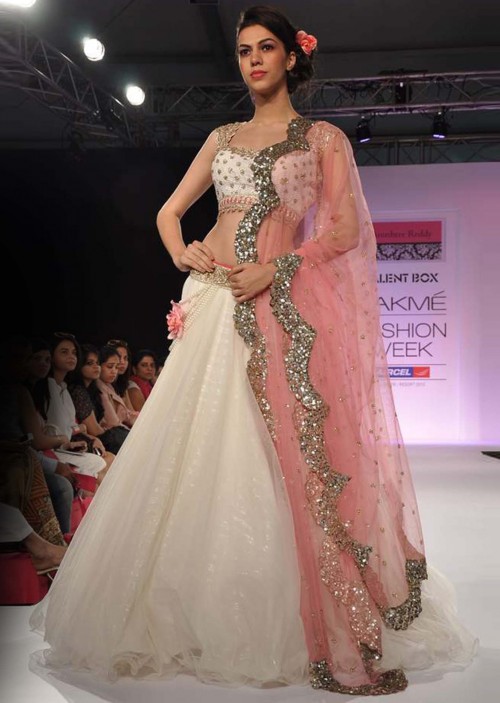 This compiles my list of favorites from latest bridal wear trends 2014. Hope you liked the collection and enjoyed browsing through the pictures as much as i enjoyed compiling them for you.
Although Indian Bridal wear has evolved over the years with modern touch in terms of colors, design, style and work, the wedding gown or gown style lehenga is a new trend in Indian Bridal fashion that has never been seen before.
So girls, what are you waiting for? Make a fashion statement that reflect a blend of both contemporary design as well as a dash of Indian tradition and culture.