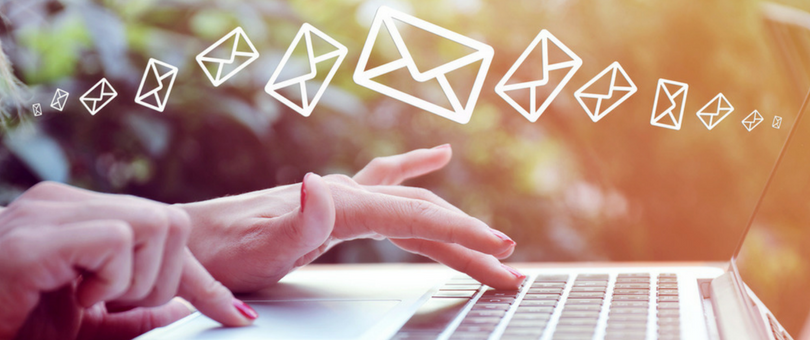 Social media is big these days and Instagram is the next IT thing. And if you happen to be a fashion or a beauty blogger, sharing photos and content with your readers and fans makes perfect sense as well. No wonder, fostering a huge follower base on social media platforms comes as a natural choice. But when it comes to encouraging your readers or fans to take action, you need more than mere numbers or impressive social media stats.
You need subscribers.
From casual visitors to your blog or social media followers, you need truly engaged subscribers.
And that's where a successful email marketing campaign comes in. After all, you're trying to build a loyal following of fervent readers, who not just want to remember your blog but want to keep coming back to actively hear from you.
So now that you have created engaging share-worthy content, build a large social media following and even encouraged your readers to subscribe, it's now time to show them your appreciation and gratitude for their kind gesture.
And nothing does this better, than a carefully drafted welcome email.
What's a welcome email ?
A welcome email is the first email you send to your readers, when they first subscribe to your blog. And since it's your very first communication with your new subscribers, naturally you want to get it right.
Here's an interesting Infographic from Campaign Monitor that beautifully illustrates ten things every welcome email must include to effectively set the tone of your new relationship with your target audience:
Ten Essential Elements of an Effective Welcome Email
After going through this checklist, if you're still wondering how to write an effective welcome email or how to configure one for your blog, you may want to check out this article for detailed information on sending automated welcome emails to your subscribers.
One of the beautiful things about welcome emails is the ability to automate them. All you need to do is to create an account with an email marketing provider. There are a number of email marketing companies to chose from. MailChimp or Campaign Monitor are great if you're just getting started or new to email marketing.
Once you have created an account, the tool will then set up a workflow for you triggered by either adding your contacts or by contact's completion of a subscriber form. The workflow will then start the welcome email to your subscribers on the basis of the time specified by you.
What an effective welcome email do for you or your blog/business?
An effective welcome email campaign will:
Introduce you and your blog/brand to your target audience
Create a firm foundation of trust and credibility about your content/product among your audience
Building connections that'll greatly help your blog for time to come
Provide a reason to your audience to stay engaged and interested
Earn more income from your blog/business in the long run
So you see welcome email is key to successful email marketing and blogging business. When you show your new subscribers that you care and deem their interest in your blog valuable with a simple 'thank you' message or a thoughtfully crafted welcome email it goes a long way in building trust and long term engagement with your readers, who can't wait to devour every piece of content you throw at them.