Getting the right foundation, moisturizer, eyebrow enhancer, and finishing powder help create a flawless look, but nothing perfects your appearance than a highlighter. The illuminating strokes create a unique glow that brightens your look, especially after contouring.

It's easy to end up with an unflattering look when you don't know the right product to use or how to apply a highlighter. Highlighters are designed for different skin tones hence the need to identify your skin tone when buying the product. Check out these tips: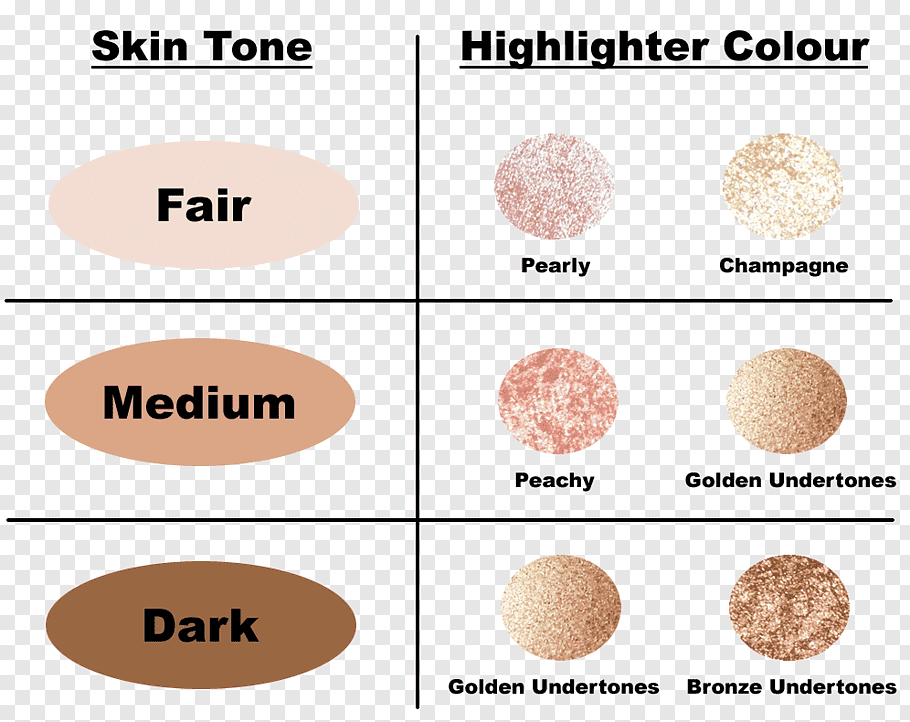 Highlighter for Olive and Medium
Warm skin tones work well with highlighters that have iridescent or gold-bronze undertones. They keep your look from appearing too frosty and provide just enough colour to ensure you have a sun-kissed glow. Also, look for a highlighter that gives a sparkling glow and a ton of personality. It should also blend in with your skin tone.
Highlighter for Pale and Fair Skin Tones
People with pale to light skin should opt for highlighters with icy silver, baby pink, pearlescent, and champagne sheen hues. The highlighters have a bright pigment that adds enough radiance to your complexion. It would help if you avoided extremely warm shades or those that contain dark red undertones. Instead, opt for shades that allow a bit more light and have a pinky-peach finish.
Deep Skin Tones
Darker complexions need highlighters with rich bronze or rose gold tones. Look for products that have tons of pigment and avoid those with opalescent and frosty shades because they cause the skin to appear incredibly dull. The focus here is on highlights with warm hues.

Where to Apply the Highlighter
Applying the highlighter in the right place helps achieve a youthful look. Too much highlighter creates a sweaty appearance while using it all over the face makes it difficult to show off specific features. Here's how to do it: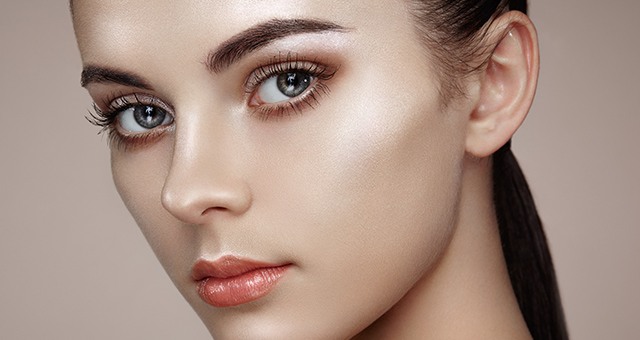 Making your cheekbones appear higher: Apply the highlighter slightly under the eye area. Use a shimmery highlighter a finger's width away from the eyes. If you apply it too close to the eyes, it may settle into the fine lines.
Making your eyes look bigger: Apply the product around the tear duct to create a flash of brightness
Brow lift: A light dab under the arch of the brows should give you an instant lift. Also, swipe the highlighter at the centre of the bridge to create an illusion of a slimmer nose. Adding it to the bow of your lips to make your lips appear poutier
The inner corner of the eyes: A highlighter has a way of making drowsy eyes look more awake. Apply the product at the centre of the eyelids and on the inner corner of the eyes. It opens up the eyes and makes them appear awake.

Mistakes to Avoid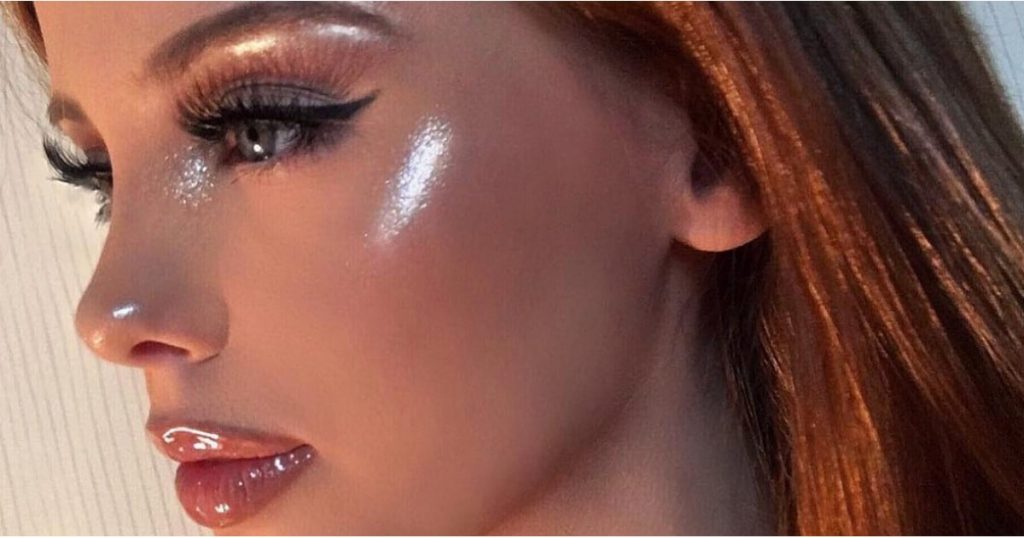 Applying Too Much Product
Unless you are looking for a super-shiny look like that of a disco-ball or those Comeon casino live-dealers, a light dab should do. Less is more.
Using the Wrong Brush
Using the wrong brush can also distort your appearance. A fan powder makeup brush is the best as it dusts the product lightly on the face to create a natural glow. What's more, its shape covers places with large surface areas like the cheekbone and the forehead.
You can also use it to highlight thin lines on your brow and nose. Alternatively, use a standard medium-brush to create a light, even coverage, or an angled brush to provide precise strokes. However, if you are applying a liquid highlighter, blend out the product with a sponge, not a brush.
Using the Wrong Foundation
If your highlighter still doesn't pop after applying a considerable amount, your foundation may be the problem. It will help if you pair the formulas. As such, if you are using a powder foundation, apply a powder highlighter; the same applies when using a liquid foundation.
Applying the Product in a Dark Place
Lighting is a critical factor when using any makeup product. As such, if you are spending most of the day in a dimly lit area, apply a sparkly highlighter to help pop your features. However, if you are spending the day in the outdoors, use a subtle highlighter.
Not coordinating the Highlighter with Face Makeup
Apart from pairing the highlighter with a bronzer, you need to coordinate the shades on the rest of the makeup with the highlighter for a popping look. For example, if you have applied a cool-toned highlighter, pairing it with a warm bronzer and blush won't look right. It would help if you bought a highlighter palette that has the highlighter, blush, and bronze coordinated.

Conclusion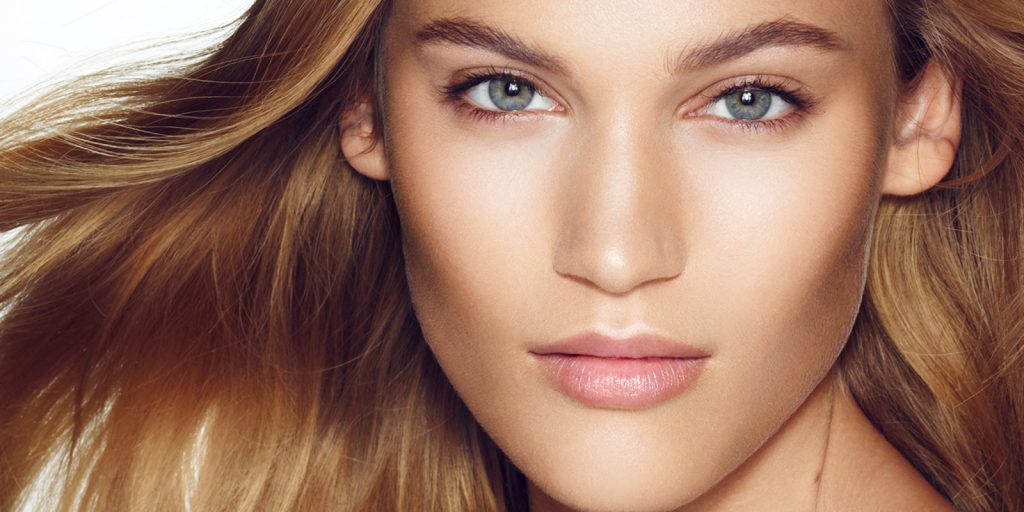 Just like foundation, highlighters come in different textures and colours. Finding the right kind for your skin tone is critical to add that glow to any makeup look. Applying an extremely light colour may cause your skin to appear extremely dark. Similarly applying too much product creates a caked look. Find a balance between the amount of product required, the right colour and texture.