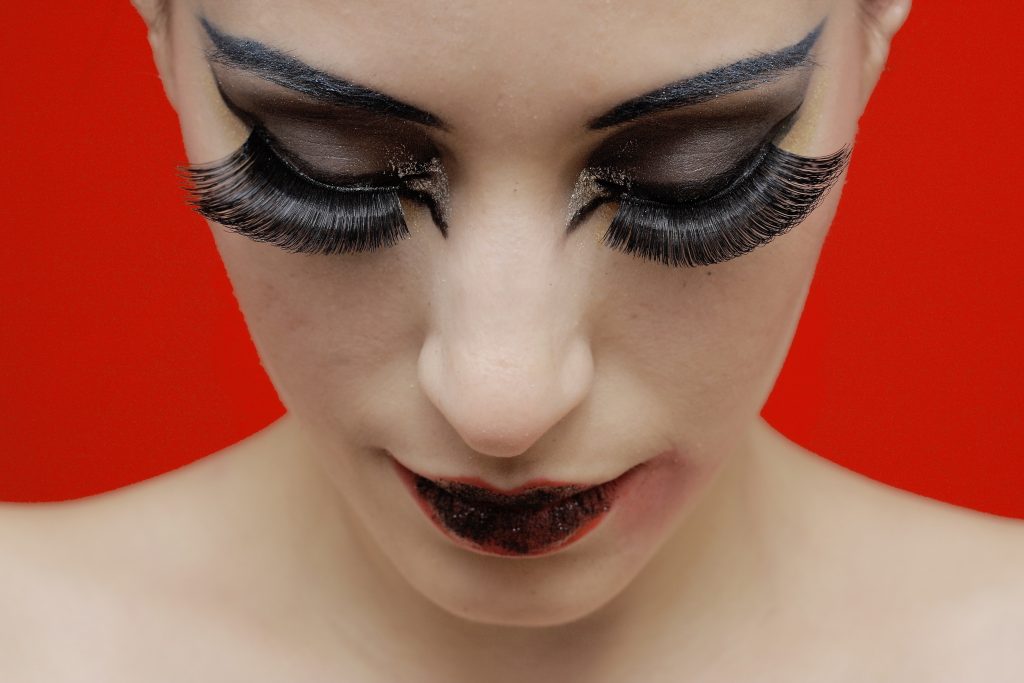 Lash extensions are among some of the most popular and sought-after cosmetic treatments available on the market. Eyelash extension treatment can produce glamorous resultsin women of all beauty types. An experienced stylist can properly choose the correct length, colour, volume, and technique of application according to the needs and natural features of every specific client. With a vast array of available types of eyelash extensions, they have become the go-to method of enhancing the eyelashes.
Extensions can benefit women of all hair and complexion types, along with women who naturally have short and straight eyelashes. Extensions can dramatically improve the visual effect of the eyes, noticeably extending the lashes, increasing their volume, and giving them a desirable lift. However, they are not used on their own – a variety of accessories and supplies are used by stylists to enhance the effects and properly apply for the extensions. With this handy guide, you will know which accessories to choose and what to use them for.
First of All – Know Your Types of Eyelash Extensions
When working with lash extensions, you need to know all of the available types to better serve your clients. The most common division of eyelash extensions is based on the material they're composed of. Extensions are most often either synthetic or created from mink fur. It is a common misconception that natural mink fur eyelashes are of higher quality than synthetic ones. In fact, modern technology allows us to create synthetic eyelashes far superior to the ones made from real hair.
Synthetic lashes are available in hundreds of different shapes and sizes, allowing you to choose the thickness, curl, and length that suits every individual client. Moreover, synthetic lashes are fully cruelty-free and environmentally friendly – perfect for vegans and environmentally-aware clients. Moreover, the use of synthetic lashes removes the possibility of an allergic reaction to animal hair.
Another important division of extensions is their application method. Eyelash extensions can either be applied using the classic 1:1 method, in which a single extension is used per single natural eyelash, or using the volume method, which utilizes more extensions per eyelash. Russian Volume, Mega Volume, and Hollywood Effect are some of the most popular styles of volume method of eyelash extension treatment. These techniques utilize lashes that are much lighter and less thick, as otherwise, their weight would be too much for the natural lashes to handle. With these methods, stylists can achieve glamorous results that will satisfy even the most demanding clients.
The Most Important Accessory – Eyelash Extension Adhesive
Eyelash extension glue, also frequently called lash glue, is a necessary component of every lash extension treatment. There is a wide variety of glues available on the market, many of which differ in strength and ingredients. All types of eyelash adhesive are made primarily with cyanoacrylate, as there is no better substitute currently developed. Because of this, some clients may experience an adverse reaction, especially if they are allergic to it or their eyes and skin are overly sensitive.
In the case of sensitive clients, it is highly recommended to use hypoallergenic eyelash adhesive. While such glues are not fully devoid of cyanoacrylate, they do feature a reduced amount of it, which might be enough to allow some clients to enjoy eyelash extensions, where otherwise they wouldn't be able to. At Noble Lashes, you can find a wide variety of eyelash extension adhesives, each designed with different properties. For the more experienced stylists, we offer strong adhesives with a drying time of less than a second. For beginners, we offer glues that are easier to use and take a couple of seconds to settle.
It is hard to determine the best type of eyelash adhesive to use – it all depends on the stylist's preference, her experience, as well as the client she is working with. When choosing the glue you will be working with, it is also extremely important to consider the temperature and humidity inside of your salon. Each glue has its own specific storage conditions, in which it can work the most effectively. To help keep the glue in proper conditions, we recommend using thermal glue bags or a special glue box for storing.
Prepare Your Client's Lashes with Cleaner and Primer
Before-care is extremely important during an eyelash extension treatment. The lashes need to be properly prepared for the treatment, or else the effects might be less spectacular and last for a shorter period of time. To clean up the eyelashes before the treatment, it is recommended to use a professional cleaner. These cleaners gently cleanse the eyelashes, removing any flaked epidermis and oily substances from them. This allows the adhesive to bond better with the eyelashes, producing a long-lasting effect.
Primers are similar in use to cleaners, as they are spread over the eyelashes before the treatment. Primers contain a wide variety of natural components that nourish the eyelashes, giving them a healthy look and improving their condition. One of the primary ingredients of most primers available on the market is allantoin, which is a natural ingredient that is known to have antibacterial properties and enhances cell rejuvenation. Primers also directly influence the bond created between the eyelash adhesive and the lashes, further increasing the durability of extensions.
Remove Old Extensions with Eyelash Remover
Eyelash adhesive remover is used whenever you want to apply a new set of extensions to your client's eyelashes. Removers are a professional tool and should not be used by people without proper certification. Most often, eyelash remover can be found in three forms: in gel, cream, and liquid. Gel removers are easy to use by most stylists and feature a relatively gentle formula that can remove extensions without harming the natural eyelashes. Gel also does not drip as easily as a liquid does, which makes it harder to get into the eye. Still, even if you are an experienced stylist, always pay attention to your work and under no circumstance let the remover drip into the eyes.
Cream remover is the easiest and safest to work with, as it does not move around once applied to the eyelashes. It is also the slowest type of remover, requiring a couple of minutes to fully detach the extensions from the eyelashes. Highly experienced stylists may prefer to use liquid remover, as it provides the fastest results. It is, however, the hardest to control and needs to be applied very carefully. If you are certain of your skills and know what you are doing, you can use liquid remover. If not, we recommend using a gel remover or a cream remover.
More Eyelash Extension Accessories at Noble Lashes
There are many more accessories that can be used during an eyelash extension treatment. These include various types of under-eye pads, cosmetic tapes, swabs, eyelash brushes and combs, jade and crystal stones for use with eyelash adhesives, glue rings, lash holders, different types of tweezers, and many more. At Noble Lashes, you can find professional eyelash extensions along with accessories, designed and manufactured to be used by licenced stylists and beauty technicians.