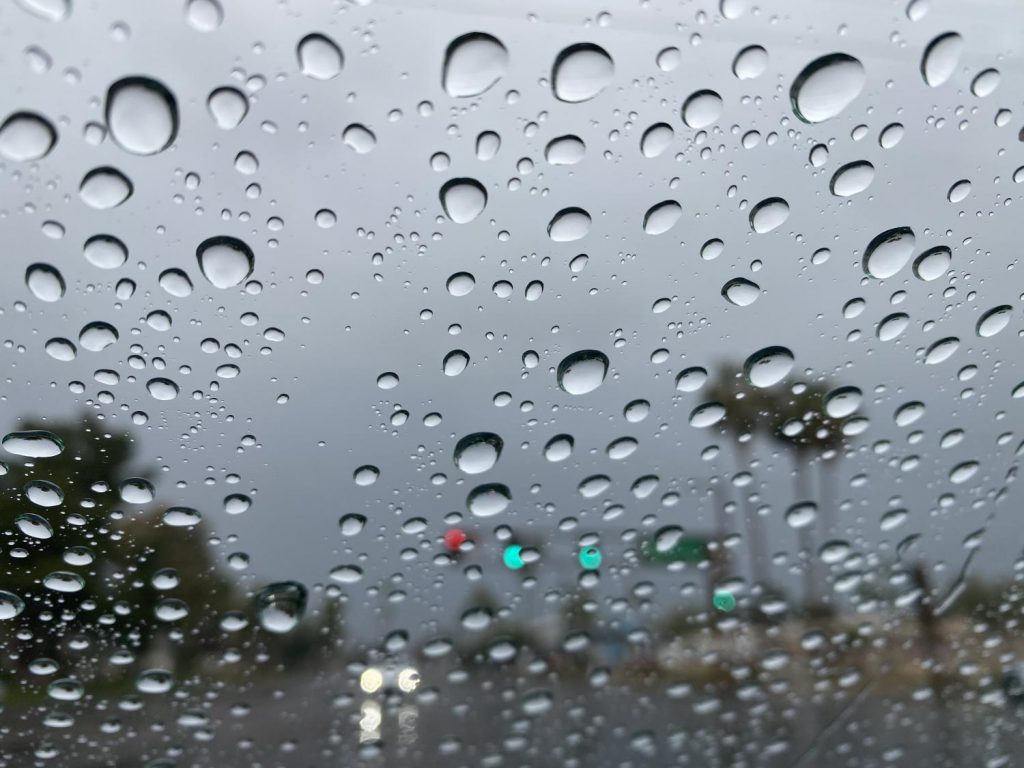 Hello beautiful people, I'm raising my cup of tea to you in a *toast*. Here's to another beautiful day. It's monsoon season here in North India and the sky is overcast with dark, lovely clouds. Since I am in no mood to do a regular beauty post, I thought I'd rather serve you tepid tea with some personal stuff today.
Even though it hasn't started raining yet, the weather by all means is making me crave a long drive up in the hills. Imagine driving slowly with your partner, Atif Aslam singing on the radio, the pitter-patter of raindrops falling on the car and stopping in the middle of the road to sip hot masala tea.
Blissful, isn't it?
Well, it has to be. After all, nothing can be more romantic than a long drive on a rainy day. Speaking of long drives and cars reminds me to tell you that Manish and I are in the process of buying a new car this year. And as much as I am excited about buying and riding in a swanky new SUV, I am also a little nervous about the roller-coaster of emotions involved with the process.
I remember 13 years back when we purchased our first car, how difficult time we had, first finding the right dealer and negotiating prices with him. And then waiting hours at the dealer as our new car was prepped, bank check accepted, documents signed, registration obtained along with thousand other details.
So, while we were happy with the car, the whole process made it feel like a belly-crawl under enemy fire to complete the mission. Now imagine this, you wake up one day, decide you need a new car, you walk into a car dealer showroom, pick the make and model you want, swipe your credit card and drive away with the car of your dreams!
Enjoyable, isn't it? Like a trip to the spa. But a car dealer showroom is a high-pressure environment where thousands of dollars are at stake. And even after 13 years, little has changed in this stressful world of car buying.
In fact, given the COVID-19 pandemic-induced supply chain disruptions and parts shortages, the situation has become all the more difficult than ever before. The dealer lots are empty and manufacturers have raised car prices to an all-time high.
Add to this ever-increasing fuel prices and skyrocketing interest rates, and buying and owning a car is indeed a challenge in these times. Now you must be wondering, why am I buying a new car after all at such inopportune times?
Well, there are mainly two reasons for this.
First, our existing car, a decade old model which even though is still in good shape to get us to and from work, do the local market rounds, transport kids to school and other activities, is no more comfortable enough to take us all for a long drive out of the city. Also, we want a vehicle that's not just reliable and spacious but also looks and feels stylish inside out.
Moreover, as our existing vehicle is still running and drivable it has significantly better resale value now than when it's completely broken down on the side of the road needing extensive repairs to return to working order.
Secondly, since the delivery time for the new vehicle has gone up to two years from both the manufacturers and the dealer's end, wisdom says to book early if we don't want to compromise on the colour, features or even the model of the new car we want.
So subsequently establishing our budget and determining our needs, we have narrowed potential choices down to three models, viz Volkwagen Taigun, Hyndai Creta and Kia Seltos. Although we have our heart set on Kia Seltos, we are still scouting reviews, consulting ratings and comparisons on the internet.
We'll be visiting some dealerships on Sunday to conduct test drives to evaluate acceleration, ride, and handling properties. And also, to see the cars up close to determine their comfort levels and get the feel of their in-vehicle technology.
After our home renovation, this new car purchase is going to be our next biggest expenditure. So, when such a huge fortune is involved, not to mention our long-term happiness with the purchase, it becomes important that we make the right choice.
No wonder, most people dread this experience. But no matter how dreadful and precarious this whole car buying process sounds, it can be turned into a beautiful experience once you get your choice right and determine what you can afford monthly along with the insurance policy.
The key is to initiate the process early, so you can confidently decide what vehicle you want, how much you can pay, and how you're going to finance this purchase. This way you visit the dealers relaxed and confident, knowing that you have time on your side. You can not only test drive multiple cars but can also successfully navigate the negotiation process at the dealer.
So, if you're also looking to buy a new car in near future, now is the best time to start to avail yourself of the right resources and information in order to prepare for the purchase. As for me, even though I'm slightly anxious about the spending and the tiresome process, I know the value this new car is going to add to our life experience is totally worth all the pain and the effort.