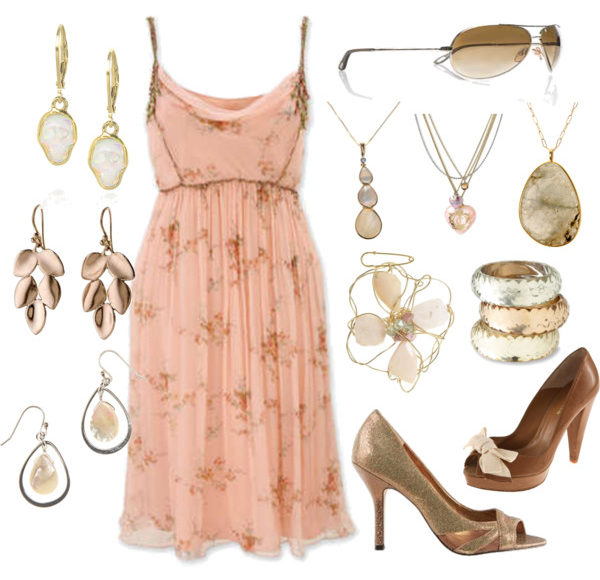 Summers arrived early this year. The constant battle between cold wind and blazing sun almost left everyone confused about what to wear. But now, summer is officially in. It's time to pack all those warm lovelies away and bring your off-shoulders and halter necklines out. The sun is shining bright and the fresh colors in your wardrobe will bring a breeze of relief when you step out in the sun. From florals to corals, let's indulge in everything that's cool about summers.
So, have you decided on the colors that will dominate your wardrobe this summer? If not, why not choose one according to your personality? Sounds like a plan? Here are a few personality types and colors that represent the personalities the best. Take a look!
Ways to Style Summer Wardrobe in Colors Suiting Your Personality:
For the Passionate and Energetic Girl
If you are one of those who are high on life and passionate about everything you do, we bet, you own a lot of red. Indicating passion and energy, red is one color that celebrates life and says a lot about your self-driven personality. A red flowy dress when combined with a pair of gemstone encrusted earrings would give your passionate personality a new level of enthusiasm altogether.
Various online brands like CaratLane have an amazing range of gemstone jewellery that can brighten up your ensembles and bring out the best in you. You can easily pick a few according to your taste and give your persona a personal touch.
For the Social Butterfly
Orange is an energizing and a positive color that reflects the social nature of humans. People who love orange usually find it easy to interact with new people and start a conversation. Also, it is a great color to keep summer heat away. So, do you love hanging out with friends and enjoy your social life to the fullest? Orange is probably the color for you.
Try mixing and matching your orange outfits with simple pearl earrings or a sleek pearl necklace to use it as an extension of self-expression.
For Miss Perfect
Do you crave for perfection? YES? Odds are that you own a lot of white. Indicating perfection, precision and goodness, the color white is truly for those who are known for their attention to detail and perfectionist nature. But, accessorizing white can at times be difficult.
Colors like orange and purple take away all the beauty of white. We suggest you pair your white ensembles with light shade gemstone encrusted pieces like earrings, pendants and more to give your avatar a balanced look. White again is a great color to rock summers, as it adds a touch of elegance and glam to your look when accessorized well. In addition, it reflects the summer heat more effectively as compared to the other colors.
For the Stable and Loyal Lass
Exuding the perfect summery vibe, blue is loved by the poised, loyal and stable ones. Blue is for those who choose their own path and don't let others become an interruption in their achievements. Combine your blue outfits with ruby earrings and a sleek necklace for a charming look.
The scorching sun in the summer can cause you to sweat, make you feel dehydrated and even sick. However, you can easily prevent some of these challenges by picking up right colors suiting your personality and dressing smart. So, choose your clothing color wisely and adorn it with accessories that go well with your overall look. Happy Summers!