Feet fatigue is a common problem that occurs due to various reasons such as wearing tall-heeled shoes, standing up for too long or even walking for long hours. If you have ever experienced this problem with your feet, here are some remedies that you can use to relieve the fatigue.
Here are some simple tips on how to relieve tired feet at home on your own:
Elevate your Feet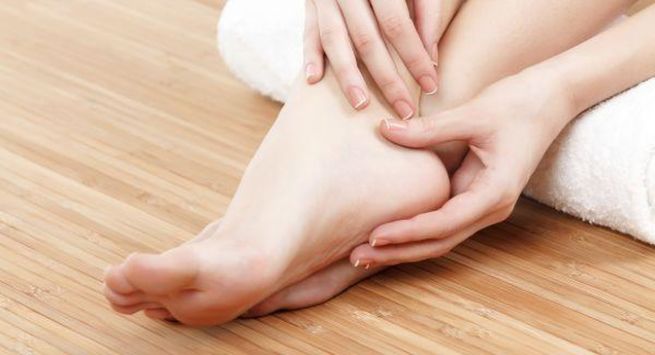 The first step requires you to place your feet in an elevation state. Sit down on a comfortable sofa and elevate your feet for about 20 to 25 minutes. This allows the blood and the lymph liquid to circulate and flow evenly on the feet. You can also place a pillow on the table and put your feet on top or place them on the arm of the chair.
Change your Shoes
One of the reasons that most women go home with sore and tired feet is due to the shoes that they spend the whole day wearing. Wearing shoes that have high heels for long hours employs a lot of pressure and straining on the ankle area hence causing the feet to get soared. Also, wearing shoes that are too tight may cause the pains. Therefore to avoid this, carry another pair of flat shoes to the office for exchange especially when you are seated in the office, or if you are prone to moving around often in the office. Avoid wearing the shoes that are too tight. Always make sure that your boots have some space left for breathing purposes. Also, some shoes are designed for relieving foot pains and allowing the blood to flow around the feet areas. Check them at check bestshoes.reviews.
Check your Weight
If you are overweight or obese, the chances of you developing feet pains are 90 percent. This is because the feet support the body's weight when one is walking or even standing. Therefore, if you have more pressure than what your feet can be able to support comfortably, it causes straining on the ankle and sole areas hence resulting in great pains. So, consider losing some weight to prevent the pains. Adopt a healthy diet plus workout as well.
Massage your Feet
Another excellent way to relieve your aching feet is by having a good massage done on you. A massage helps in relaxing the muscles and joints around the feet, and also it helps in creating the right environment for the blood to flow freely. A therapist knows the best tools and techniques to use order to improve your feet get well. So visit a nearby therapist and explain to them what you are feeling on your feet so they can help you solve the problem. Try also on this page for more reviews.
Take Painkillers
If the pains are not intense, or you don't have time to conduct all the above therapeutic procedures, you can take some painkillers to help you ease the pains. Just visit a nearby pharmacist and explain to him or her what you feel so they can advise you on the best painkiller to take.
Note that if the above remedies do not work and the pain continues, visit a doctor so he can carry out some tests on you to determine the problem what may be on your feet area. Hope you enjoyed reading these simple tips on how to relieve tired feet at home and found them useful. If you really liked the post, please help spread the word by sharing this post with all your near and dear ones.