If your regular workout program has become a bit boring, it's time to spice things up. There are many ways you can lose weight and have fun during the process. Choose the ones you like best and start incorporating them in your daily workout plan.
New Fun ways to lose weight:
Get a workout buddy
It is scientifically proven that weight-loss buddies have a positive impact on your weight. Ask your out-of-shape friend to join you so you can keep each other on track, or you can find a workout-buddy over the internet. Those who work out and diet with a friend usually stick to their program better than those who try to do it alone.
2. Walk your dog
If you have a pooch that requires frequent walks, you're in luck because that means that you already have a workout buddy. The next time you take your furry friend for a walk, go for an extra circle around the block. Trust us, both you and your dog will benefit from it. If you want to burn even more fat, pick up the pace and finish your walk with an explosive run. Using this little trick you can burn up to 1,200 more calories per month. You can also grab a Frisbee or a ball and actively play with your dog in the park. You'll both have fun, and you'll end up dead tired, we promise.
3. Go cycling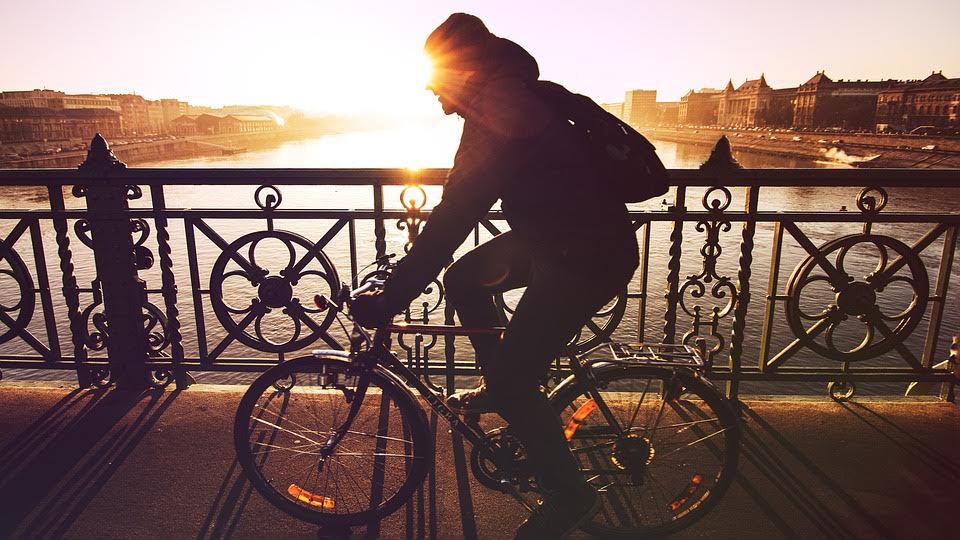 Cycling is getting more and more popular amongst people who want to lose some weight, because it's very low-impact and is really fun. You can commute to work and even save some money along the way. If you're an adrenalin junkie, you can take it off-road for an adrenaline-fueled workout that will exercise your arms, core and legs. Once you taste the adrenaline you'll probably get hooked on cycling which will help you lose some significant weight.
4. Play with your kids
If you have kids, what better way to lose some weight and spend some quality time with them than to join them in play. You can play tag, catch or hopscotch and burn a significant number of calories. You can also take them to the park and hit the playground equipment with them. You'll get to exercise your strength, agility and endurance, and you'll have so much fun with your little ones.
5. Go out dancing
Next time you are in a club, leave your calorie-filled cocktail, and hit the dance floor. No matter what music you like, any beat will be suitable for a little club workout. Just remember to cut down on cocktails, beer and bar snacks to ensure you actually burn some fat.
6. A friendly match of basketball or soccer
There is no better motivator than a little friendly competition. Grab your friends and head out to the nearest basketball court or a soccer field, and get ready to hit it off. You can also simply find an empty field and bring your own goals. You can find lightweight, durable PVC goals in any soccer shop that are perfect for any type of game. So, assemble your winning team and break some sweat.
7. Grow your own veggies
If you have a green thumb, this one's for you. You can actually burn up to 400 calories gardening and after your hard work, you'll have some delicious veggies or fruit to pick. That way, you'll always have low-calorie groceries for preparing healthy meals. Try it, it's extremely rewarding and fun.
Workouts are not only limited to the gym. You can do so many different activities that will make losing weight fun and exciting. The best thing about these new fun ways to lose weight is that you'll also spend time with your friends and family, enjoy fresh air and soak up the sun. It's a win-win situation!