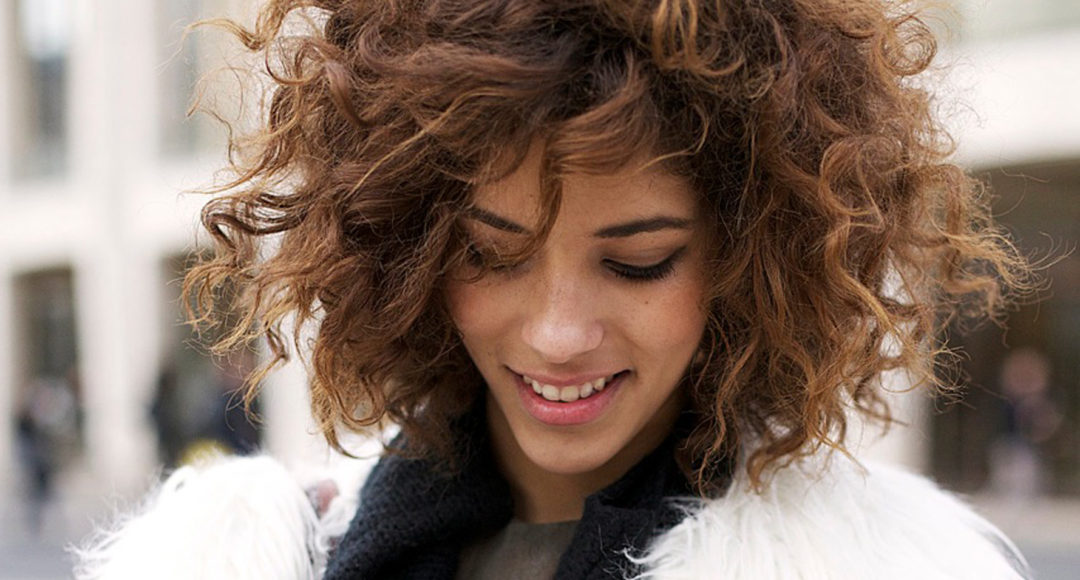 Whether you intend to spend an evening with your significant other, or you and your girls put your foot down and decided to go stag instead, Valentine's Day is a great opportunity to get seriously dolled up. In the light of the fact that some of the cutest, most feminine and romantic hairstyles revolve around curls of all textures, shapes and sizes, take these suggestions, put your idle hands to work and make some curly magic.
Old Hollywood Glam
There is nothing wrong with reverting back to tradition and the old ways, especially when that tradition involves a bit of that old Hollywood glamour. Although it seems like a fairly complicated hairstyle to achieve, this type of wave is actually pretty easy to pull off. All you'll need are a good curling iron and a quality setting cream that will not only make styling easier but it will also ensure your hair is not damaged by heat. Once you are done with the curler, brush your hair thoroughly from top to bottom. Given that this is a polished curly look, apply the cream once more when you finish to ensure your waves are sleek and frizz-free.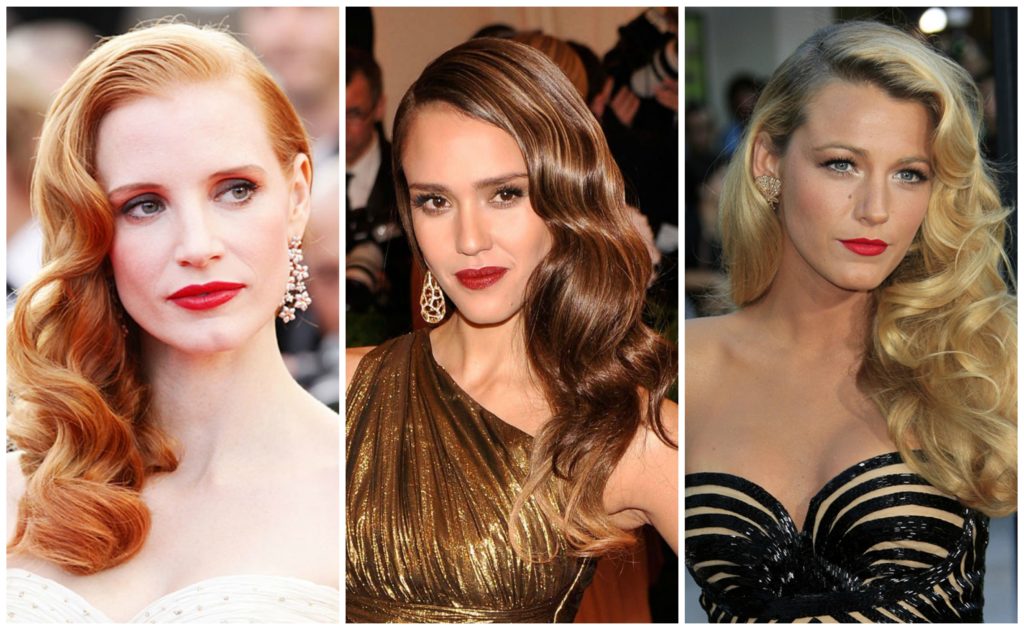 As far as makeup goes, a simple red lip and eyeliner will perfectly complement the look, providing you with that elusive 'incredibly cute, but absolutely sexy at the same time' vibe. Since this look oozes sophistication and elegance, it is the best option if your Valentine's Day plans include a romantic dinner.
The messy low bun
If the hair-gods have bestowed their grace upon you by endowing you with naturally curly hair, then you are one of the lucky ones, since this hairstyle does not involve a curling iron, just a pair of hands and some bobby pins.
Since the keyword is messy, you do not need a particular tutorial, just gather the strands and secure them with a pin one at a time until all the hair is bundled up. Leave a few strands of hair loose, particularly the ones around your face. This way, not only will your locks be the final touch in your super-adorableness but they will also help your sweet valentine to be extra-smooth when he removes them from your face as he makes his move to kiss you.
This look was made for dark movie theatres, and it gives you the freedom to dress it up or down, so go for a skater dress and a jean jacket, or hip-hugging jeans and a cute blouse – we leave the decision up to you.
The Emma Stone style
Dear bob-rocking girls, you have not been forgotten! Ever since La La Land hit the theatres Emma Stone and her bob have been followed and photographed to death. Besides, why wouldn't they, they make a great duo. Jokes aside, this is one of the cutest and trendiest hairstyles de jour, and you do need to be a whiz with a curling wand to get this look, nor invest a ton of your time.
A great tutorial on how to get this look can be found on Marie Claire, and as you will be able to see, it involves four easy steps. This is perhaps the cutest of all suggested hairstyles, and since it is so low-key but weirdly upscale at the same time, you can pair it with a great dress or a casual outfit depending on what your valentine and you have in store for the big night.
Author BIO: 
Sophia Smith is Australian based beauty and fashion blogger. She is very passionate about latest fashion trends, DIY projects and organic beauty products. Sophia writes mostly in beauty and fashion related topics, mainly through blogs and articles. She is regular contributor at High Style Life.