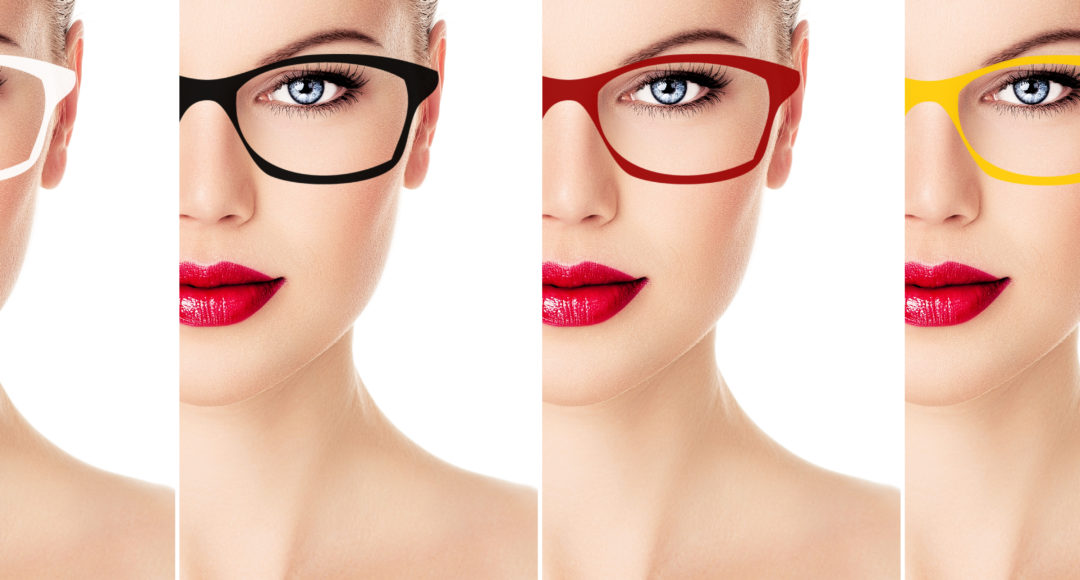 As if wearing glasses isn't daunting enough, there's also the aspect of choosing the perfect eyewear, that's actually going to fit your face. Nobody likes to be classified as a geek or a dork for wearing oversized lenses or frames that are quite outdated. And while the main purpose of eyeglasses is to be functional and help with impaired vision, the aesthetic features are quite important as well. If you learn how to pick the perfect glasses for you face, you can even wear them as a fashion accessory, your personal mark and even as a fashion statement. So, if you're wondering how to choose the perfect eyewear for you, perhaps these few tips will help you figure it out.
Define Your Face Shape
There are four basic face shapes: round, oval, square and heart-shape. In order to choose the right frames and lenses for your glasses it's best to follow a few rules of size and proportion. The first thing you should focus on is choosing the frames that'll contrast the shape of your face.
That being said, if you have an oval-shaped face, the butterfly style is going to be the best match for your face, as well as any style with thick frames, as it'll allow you to maintain a perfect proportion to your face.
For those with a round face shape, the best choice by far are angular frames which can elongate the face and make quite a visible contrast.
When it comes to square-shaped faces, it's quite the opposite from the round ones and the best solution is to try ad soften the strong jawline by opting for oval and rounded frames.
Lastly, if you have a broad forehead and a narrow jawline, then you can call yourself heart-shaped. This is the perfect shape to pull off the aviators, but any rimless style will match beautifully with that shape. Other than achieving contrast, it's also a good idea to think about proportion as well. Make sure to choose the glasses that are going to fit your face and are of the appropriate size.
Choose the Colour
The other crucial factor when choosing your glasses is picking out the right colour for you. This can be determined by two factors and those are: your skin tone and your eye colour. Sometimes your hair colour can also play a significant role in choosing the perfect eyewear, but it doesn't have to be a determining factor. When it comes to skin tone, it's important to identify whether you have a blue or a yellow skin tone. A blue tone is generally considered cool, since it has blue and pink overtones; and the best choice of frames would definitely be silver, black, grey, blue, purple and pink. If you have a yellowish or bronze complexion, it's quite certain that you have a warm skin tone and that you should opt for frames in brown, gold, peach, red, beige or certain hues of green.
Consider Your Lifestyle
Last, but certainly not least, to consider what type of lifestyle you lead. A professional optometrist from Sydney advises choosing eyeglasses that match your personality traits, i.e. if you lead a very active lifestyle, then it's quite recommended choosing bendable frames, that can't break that easily. Similarly, it's also a good idea to choose the frames that'll match your personality and show your best features.
Choosing the perfect eyewear can be a quite fun adventure, but only if you know what you're searching for. Determine your best features, express your qualities and learn how to show off your individuality by wearing glasses that'll match you perfectly.