When talking about versatile garments for women, the saree is the first thing that comes to our mind. Women love shopping casual wear sarees online. So, why do sarees work as the all-time classic and favorite garment option for women? What is so special about donning a saree?
The fact that is is the most beautiful outfit that women can wear makes it unique. Be it any occasion- casual, wedding, parties, or weddings, you can never make a fashion faux pas wearing a saree. But, there the best part is that there is more to that. Other than neatly draping it, you need to know how to accessorize it. Accessories not only enhance the beauty of your saree but also completes your Indian ethnic look.
Take a look at these six trendy ways to enhance your desi look:
Statement earrings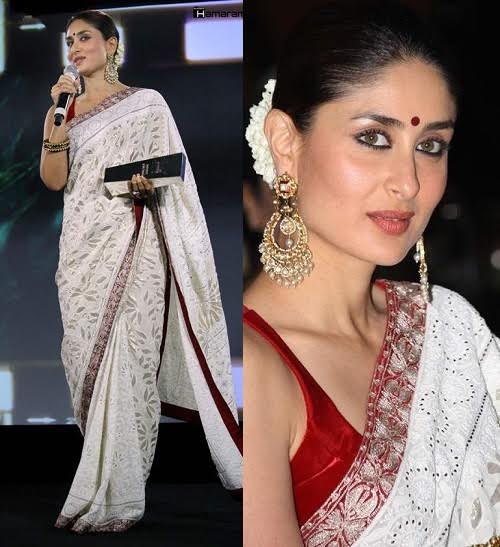 Styling your sarees with statement earrings is a huge craze as it gives you an urban, chic edge. Heavy jhumkas, long drop earrings, chandbalis, and traditional antique jewelry are among the most preferred jewelry that will add the necessary zing to your outfit.
Bindis
A single red dot or a sparkling dot of a colorful bead can transform the whole look of your saree. It adds a powerful and confident look to your attire. Make sure the bindi is of a size that suits your forehead. It should look elegant and grab eyeballs.
Mogra flowers
Flowers add a floral charm to the saree. Mogra flowers look gorgeous with pure Kanchipuram silks. Weddings, engagements, birth of a child, or any other occasion, try tying your hair up in a bun and decorate them with mogra flowers to look instantly stunning. Just make sure your don't go overboard with them and end up looking like a flower pot.
Statement necklaces
If you are opting for large statement necklaces, skip the earrings because too much accessorizing will take the focus away from the saree. Keep the 'less is more' motto in mind when you team up accessories for your saree. Also, consider the occasion and then choose statement necklaces accordingly. If it is a wedding, you can even opt for heavy and chunky jewelry. For events or parties, junk jewelry serves as a fresh alternative to look. When you buy casual wear sarees online, also find jewelry that goes well with it.
Nose rings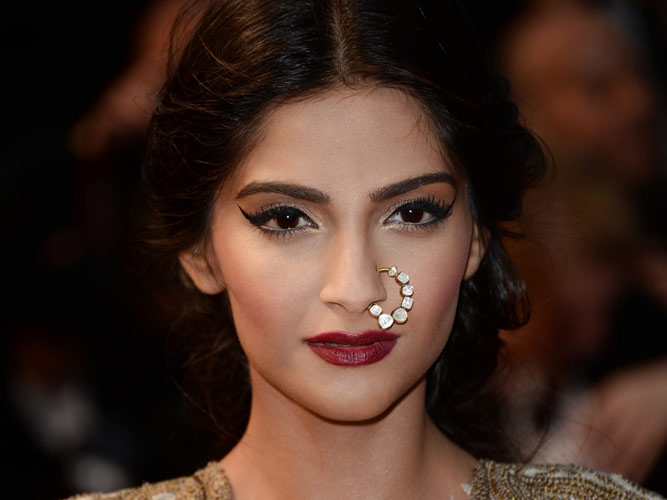 Nose rings are back on the fashion runway. Rings and studs add a 'wow' factor to your outfit. All you need is the right amount of confidence to carry it off well. Depending on your outfit, choose a nose ring/stud that would let you steal the spotlight.
Statement clutches and potli bags
Need some handbag to carry your essentials such as phone, handkerchief, and makeup kit. Make use of statement clutches and potli bags to style your saree. It not only adds a dressy look to your outfit but also lends convenience.
Other than this, there are many other ways to accessorize and enhance the beauty of a saree. Maang Tikkas, chunky bangles, bracelets, waist chains, etc. The options are never-ending when it comes to accessories. Just make sure you don't overdo as your saree should continue to stay in the limelight.