Silk is one fabric that is treasured by our grandmothers and mothers. After all, it adds heritage and gives a sense royalty to the wearer. Having party wear sarees in your wardrobe is inevitable. When it comes to silk sarees, they represent culture, grace, elegance, tradition, and modernity, all woven into one. That is what silk sarees stand for. It is observed that this favored piece of clothing comes in myriad styles and forms. Mentioned below are nine best silk sarees every fashionista must have in her wardrobe.
So go girls, read on to know about the most common types of silk sarees that you can find in the market today.
Baluchari Silk
Baluchari Sarees are known for their royal look. They originate from West Bengal. The borders are designed with patterns that depict stories from Ramayana and Mahabharata.
Banarasi Sarees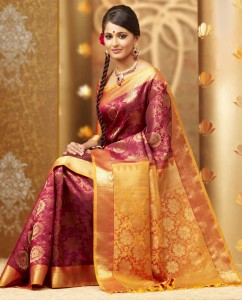 These silk sarees are made with precious golden thread. Brides love flaunting these type of sarees on their wedding day. They are primarily made in Banaras and are characterized by intricate and unique patterns from those times.
Kanjeevaram Sarees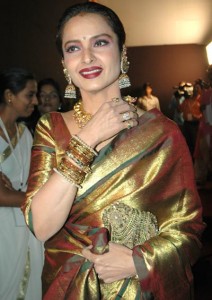 If you are someone who is fond of premium silk, then Kanjeevaram sarees are the right choice for you. They are made in Tamil Nadu and are characterized by the exceptional quality of silk used. The embroidery and motifs that are on the fabric will leave you mesmerized.
Tussar Silk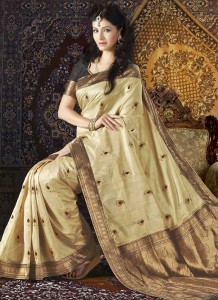 Tussar Silk sarees are made by tribal people in India and are derived out of a particular type of silkworm found in South Asia. These sarees come in neutral tones such as honey and beige. Different color combinations are also available with this kind of saree and other casual wear sarees.
Bhagalpuri Silk
These sarees are popular because of their affordable and friendly designs. They serve as a perfect daily wear option that adds to your style.
Chanderi Silk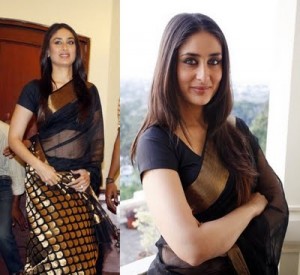 Chanderi sarees come from Madhya Pradesh and are light-weight and comfortable. The patterns imprinted on these sarees are taken from the Chanderi temples.
Mysore Silk
Mysore silk sarees are also from South India. They are used in religious ceremonies in India. Their reasonable price is a plus point when buying silk garments that are priced on the higher side.
Paithani Sarees
This form of silk hails from the western part of India. They are famous for their natural patterns such as trees, and birds like parrots and peacocks. The standard colors are blue, purple, magenta, and green.
Bandhani Silk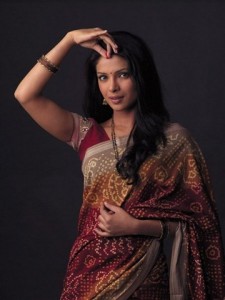 Bandhani silk sarees are from Gujarat. These are woven with a unique dyeing technique. Traditionally, Jaipur is known to produce the largest number of these sarees.
Strike the right chord with Indian traditional fashion. Choose to include one of each type of these sarees mentioned above in your wardrobe.